iPad original prototype re-appears with 12-inch display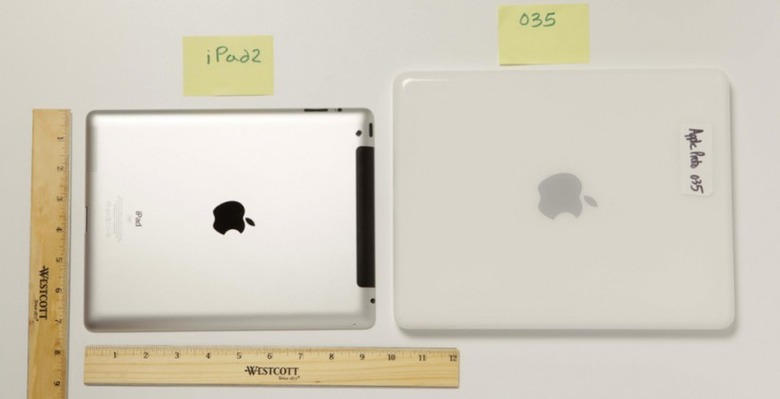 This week several black and white photographs taken back around the year 2002 appeared containing what may very well have been the original iPad prototype – today some much more impressive images have been dropped. The images you'll see here show not just the supposed original "035 prototype", but a brand new iPad 2 as well. It seems that someone who owns one of these original beasts found themselves suddenly free to tell the truth about it and took immediate action to make it so.
What you'll see is the iPad 2 sitting next to what's being called the original iPad prototype. This device was shown in a story earlier this week which had none other than Apple's Jonathan Ive confirming the existence of said prototype and that the images matched up to what he remembered from the early 2000s as the prototype in question. This original iPad – made well before such a name existed – had a 12 in display and was nearly an inch thick.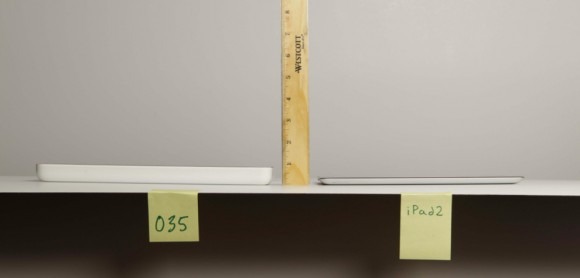 This device has not yet been shown running any software at all, but due to the distinctive lack of any kind of buttons or switches at all, we must assume that it was meant to be a touch-screen unit. The back of the device has an Apple logo in portrait configuration, and the whole back of the device is white plastic. This design places the device right in line with the original white MacBook lineup, rounded corners and everything.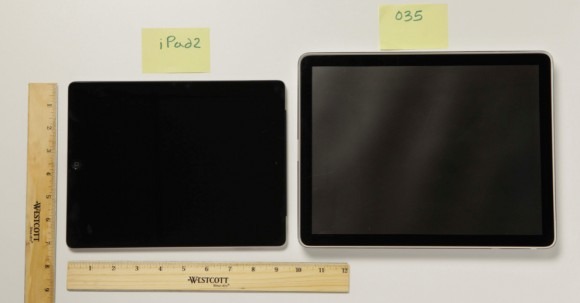 One rather large difference is the area around the front glass panel – it appears to have a space for airflow, this unit perhaps even containing a cooling fan inside!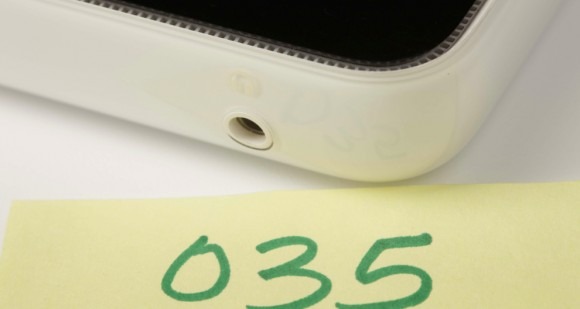 Have a glance at how different the original is from the most modern of iPad units, and thank your lucky iStars that Apple found a way to make things much, much smaller in the decade between the two. Head to our iPad timeline below as well for additional recent bits on the future of the iPad.
[via Buzzfeed]