iPod Nano 7G with camera leaked in photos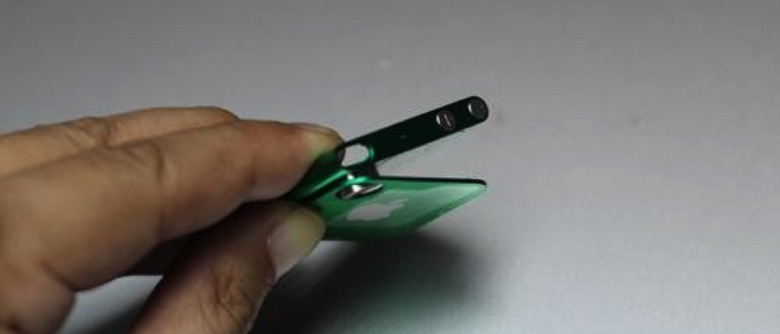 Not one whole heck of a lot of news is written or read these days about the iPad Nano, one of the last devices to have been designed and released by Apple since their attention switched to purely iPhone and iPad in that sized market. But what we've got here appears very much to be an upgrade to the iPod Nano line, and the folks at Apple.pro have a collection of photos which depict it having a 1.3-megapixel camera! This may seem to the average citizen to be a fool's errand as the current iPod nano has a clip on the back that would block and camera attempts – but lo! There it is!
It's not often that you get a leak of an Apple product in photo form, much less do you get so very many photos as these folks have taken. The model you're looking at here has the same sized body and apparently nearly the same weight as the current 6th generation iPod Nano, but has a 1.3 megapixel camera capable of video and photo embedded in its back. There's also a hole in the back clip so the camera can see through it – how simple a solution is that?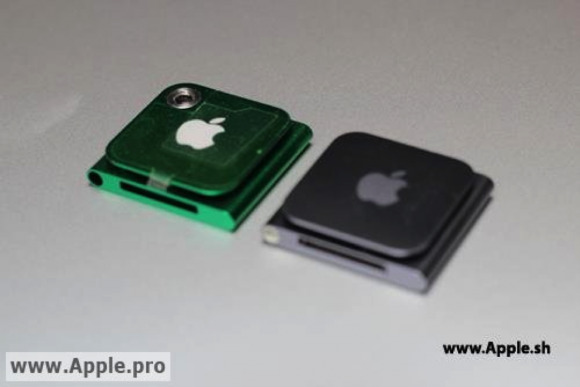 You'll remember back in May of 2011 we saw something like this popping up in patent form, with Apple looking to add a camera to their future line right in the place we're seeing one appear now on this Nano. This model obviously isn't ready for production, but word has it that it'll be released sometime hopefully inside the year. At the moment it appears that the camera sensor still needs to be modified as MIC Gadget notes that it takes slightly overexposed photos. We're sure it'll be just lovely by the time it's actually released.
[via Apple.pro]