Apple's Next-Gen iPod Nano Camera Rumor Supported By Patent Filing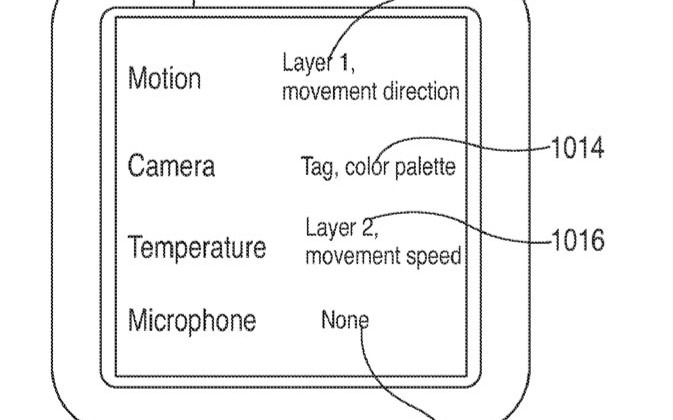 Earlier this week, images purported to be the next-gen iPod nano surfaced revealing the addition of a small camera and the removal of the built-in clip. Today, a patent application published by the U.S. Patent and Trademark Office entitled "Environment Sensitive Display Tags" was discovered revealing not only a new camera but also added support for apps and games.
AppleInsider dug up the document that had two illustrations mainly focused on the software and display features. Apple seems to be patenting a technology that uses sensors to display unique content, or change the manner in which it is displayed. However, it is the content indicators on the drawings that are truly interesting.
The types of content indicated by the illustrations include a camera and games, both of which are not supported on the current-gen iPod nano. There is also mention of a microphone, motion sensor, and temperature gauge. These sensors could be used to dynamically alter the content within the iPod nano's display.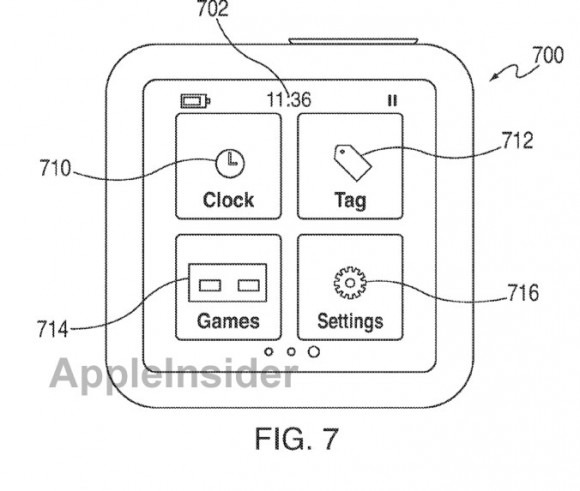 [via AppleInsider]