Apple's Next Gen iPod Nano Image Leaked?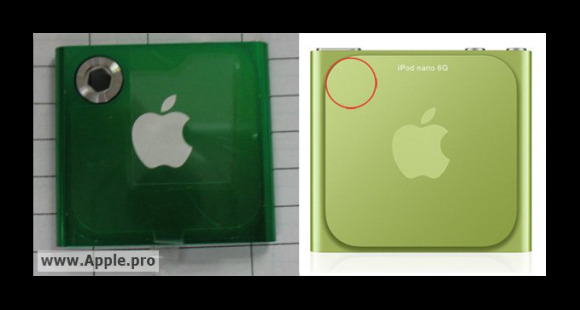 The iPod nano seems to be due for a refresh and its speculations galore. Many folks believe that the iPod nano may be revamped with the addition of a small camera. And sure enough, a photo has surfaced that's purported to be the 7th-generation Apple iPod nano sporting a camera.
The report that came with the photo claims that the next-gen iPod nano will have a 1.3-megapixel camera on the backside. The built-in clip has been removed to make space for the camera. Other than that its hard to surmise what else will be different, as the overall shape and form look to be about the same. The multi-touch screen will also likely stay the same.
Although the photo looks a bit dubious, the Taiwanese Apple blog that leaked these images has been correct with their leaks on each of the previous six generations of the iPod nano. Plus, the 5th generation iPod nano released in 2009 had a camera that was then ditched in the 2010 refresh. So, it's highly possible that Apply may bring back the camera to appease those who were disappointed that it was removed.
[via AppleInsider]