iPad Mini leaked images reveal black model, 3G support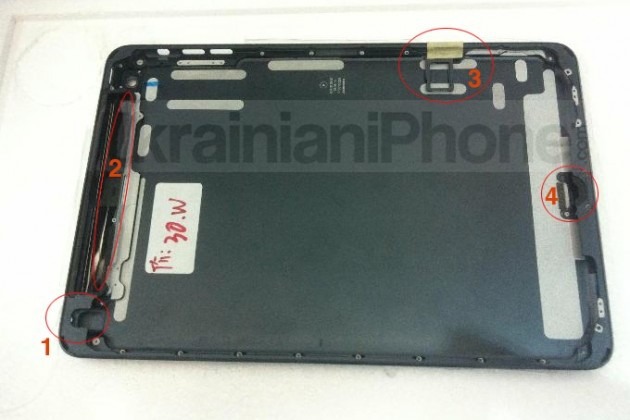 The iPad Mini rumors and leaks are stopping for no one. Just over the past few days, we've heard a lot about the rumored device, including a possible October 10 announcement date and even a HD video showing off a mockup of the device itself. Now, we're seeing some leaked photos of some iPad Mini components that reveal a possible black model, as well as 3G capabilities.
A Ukrainian iPhone news blog leaked the photos that were supposedly taken by someone who was close to the Apple production line. The images show the back panel of an iPad Mini that's colored black, which can only mean that we'll hopefully see some kind of all-black model of the iPad Mini, matching the iPhone 5's all-new color scheme. The back panel also reveals a nanoSIM tray, which means that 3G capabilities may come to the iPad Mini, just like its bigger brother.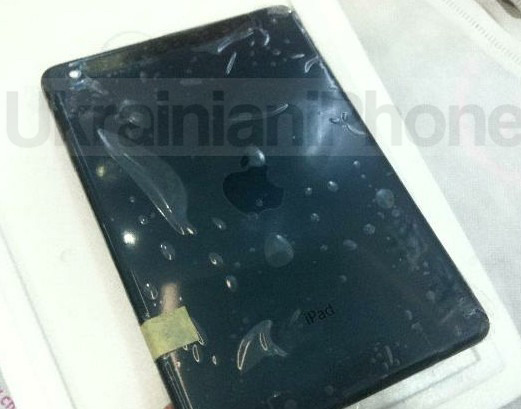 Other details from the photos reveal that the headphone jack will be mounted on the top-left of the device, with a plastic WiFi shield spanning the width of the iPad Mini. The inevitable Lightning connector is also present, which will be placed at the bottom of the device in the center between two speakers. It's also said the material that the back panel is made out of is the same anodized aluminum that you can find on the iPhone 5.
If most of these rumors are true — including the announcement date — we should be officially hearing about the iPad Mini as early as next week. While most of these rumors aren't surprising in the least, we're still excited to see this thing in action for real, and you're darn right that we're gonna get our hands on it as soon as possible.
[via Gizmodo]