iPad mini launch sees shorter lines than usual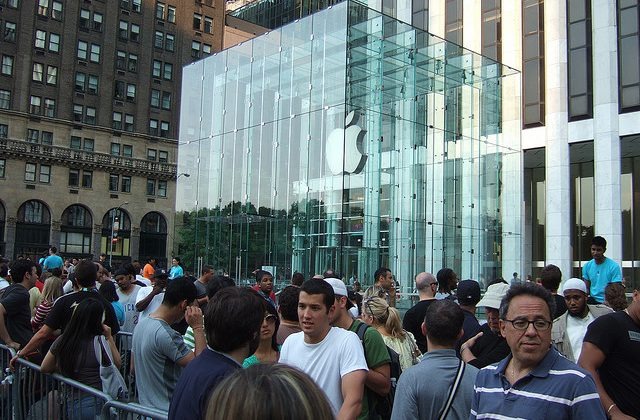 The iPad mini officially launched this morning, but to shorter lines than what we're used to. We knew that New York City Apple Stores might not see a huge crowd because of the recent Hurricane Sandy superstorm, but it turns out that Apple Stores across the world are reporting shorter lines than usual for product launches.
It turns out that the slower-than-expected pre-orders for the iPad mini are now being reflected at physical Apple Store locations. Reuters is reporting that lines in Australia were significantly shorter than past iPhone launches. Some line sitters only had to wait in line for an hour and a half, while people at the front were only there since about 4:30 AM.
As far as the US, Apple's 5th Avenue store in New York City supposedly had only one person in line yesterday afternoon, but around the same time, other Apple locations around New York City were seeing lines form, but far shorter than past Apple launches. While Apple is officially launching the iPad mini at 8 AM ET, some New York City locations didn't open until 10 AM.
However, locations in Japan and South Korea had lines of over 300 people, and Amsterdam reported a good turnout as well, but locations in the UK are not only seeing shorter lines, but it's said you can walk in and buy an iPad mini, despite the initial crowd surge already gone. It could be that the slow pre-order rate online gave more people the chance to grab the iPad mini online without having to leave their homes.
Image via Flickr