iPad mini NYC launch may see shorter lines due to Hurricane Sandy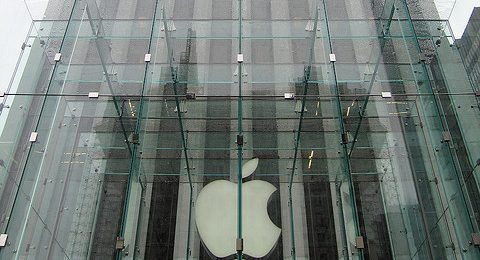 Due to the aftermath of Hurricane Sandy, the iPad mini launch in New York City may not be as big as past launches for Apple. The company's flagship store on 5th Avenue (nicknamed "The Cube") hasn't seen any damage to the outside or the inside, so Apple is planning on launching the iPad mini on schedule, which is at 8 AM ET tomorrow morning.
Hurricane Sandy might be long and gone, but the northeast US is still in bad shape. It's reported that there's still no power in New York City from 34th Street and below, and there's no direct subway trains to Manhattan from Brooklyn and Queens. Plus, there's no PATH service from New Jersey and no Staten Island ferry service yet.
Many areas of the city are still flooded, and those who are trying their hand at driving again are having a hard time getting anywhere, either because of blocked streets, or heavy traffic. Plus, all three major airports in the area (JFK, Newark, and Laguadia) were closed for several days and are obviously still trying to make up for thousands of delayed and cancelled flights, which may take awhile to catch up from.
With all that said, it's still practically impossible to get anywhere in the city unless you walk or ride a bike, but even that may be met with issues. No predictions have been made to see how many people might show up for the iPad mini launch at NYC locations, but it's safe to say that the device may be low on local residents' lists.
[via Fortune]
Image via Flickr