iPad mini gets teardown treatment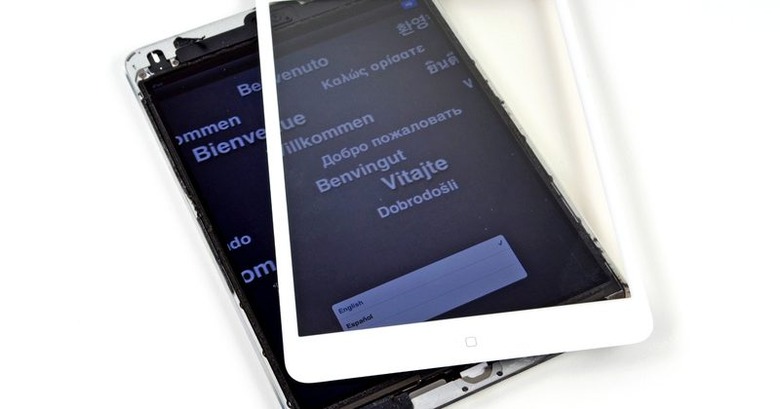 Apple's iPad mini has gone under the knife, with the 7.9-inch tablet enduring the embarrassing rite of passage as it's torn component from component in a ritual teardown. The cads at iFixit managed to get their hands on an early-delivery of the new mini – which is set to hit preorder customers from tomorrow, Friday November 2 – to see what's going on inside.
Inside, there's good news and bad for DIY repairers. The LCD and the front-glass are left as separate components, rather than optically-laminated together as on the bigger iPad, and so can be individually replaced; we'd also not be surprised to see Apple pull the optical-lamination trick for the second-gen iPad mini, helping make the slate thinner.
There's also an easily-removed battery, not glued in place as in the iPod touch, though there's some confusion as to what capacity it actually is. Otherwise, though, the biggest challenge is "some of the smallest screws we have ever seen" and the fact that everything is so tightly packed in.
If you're more interested in how the iPad mini holds up when it's in one piece, there's our full review to bring you up to speed. The WiFi-only version will hit stores tomorrow, while the WiFi + Cellular model will follow on in mid-November in the US, and late-November elsewhere.