iPad mini design detailed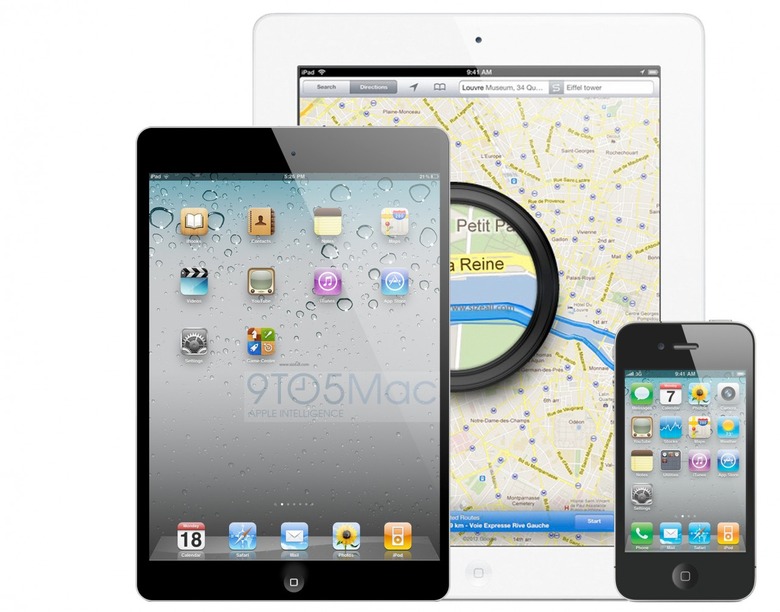 Several reports have indicated that Apple is working on a smaller version of the iPad, said to be around 7.85-inches, but there haven't been anywhere near as many leaks as there have been for the next iPhone. 9to5Mac believes it has solid information regarding the design of the iPad mini, however, suggesting that it will look like an enlarged iPod touch, with smaller bezels compared to the current iPads.
[Above mockup by 9to5Mac, showing the potential iPad mini design.]
9to5Mac suggests that this may make the tablet easier to hold due to the reduced size, with users gripping the tablet from the back rather than grabbing on to the bezels. Some of the buttons on the iPad mini will also be tweaked, with the volume rocker featuring seperate physical buttons rather than a combined rocker. A microphone will also be added to the back of the device for noise cancellation.
The thinner bezel is also alluded to in alleged schematics for the iPad mini, first spotted back in July. The schematics corroborate reports of the thinner bezel and tweaked buttons that have come from multiple sources, and also point to a much thinner design for the device compared to the current generation iPad. The smaller dock connector that has been rumored for the next iPhone, along with all iOS products going forward, is also seen in the drawings.
John Gruber at Daring Fireball has backed up some of these claims in addition to iMore, suggesting that the bezels will indeed be noticeably reduced, with Apple possibly aiming for a much thinner device compared to the current iPad. The company had to increase thickness slightly over the iPad 2 in order to accommodate the Retina display and larger batteries, but won't necessarily have to make those concessions for the iPad mini, allowing for a thinner device.