iPad mini cases appear with tiny tablet details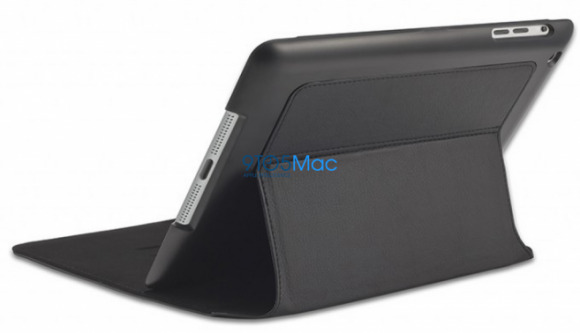 There's been an abnormal amount of clues this season leading up to the idea that several new devices are coming from Apple, the iPad mini being one of the most-denied yet most-seen. What you're about to witness here is a set of iPad mini cases, each of them appearing to come from Devicewear, a company that we're pretty sure won't be invited back to the Apple party any time soon should these renders be proven real. What they show is the iPad mini – or whatever it'll end up being called in the end – complete with volume buttons, a back-facing camera and microphone, and the lovely new miniature dock connector for all to see.
This case is nothing too exciting on its own, but what you'll see inside is a next-generation iPad that's seemingly smaller than its predecessors. The front-facing render of the device does not seem as realistic as the back, on the other hand, appearing here to be more of a photoshop effort than anything. The back of the device though, again, looks to have many of the same features the iPad 3rd generation device does, including the ultra-thin profile the newest iPad works with like a champ.
The screen-lock is there, the volume buttons look fabulously black, and the back-facing camera once again appears without a flash. The lens for the camera does appear quite large, leading us to believe that it may indeed be working with the same technology that the iPhone 4S works with – great news for you iPad photo shooters out there. There's also a top and back facing set of microphones for next-level noise cancellation.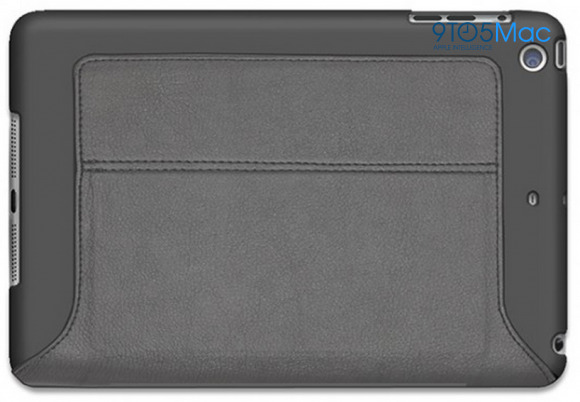 The bottom of the device has the new dock connector we've been hearing so much about. This dock connector is much smaller than the current 30-pin port, this thusly making room for the speaker grilles to face downward rather than relatively backwards as the current model iPad does. Now we've just got to convince Apple to go all the way forwards somehow or another for some real front-facing entertainment action.
Check the timeline below for more iPad mini news bits to add it all up for yourself – with more on the way, to be sure!
[via 9to5mac]