iPad mini and iPad 4th Gen on sale: WiFi ships Nov 2nd, 4G "late November"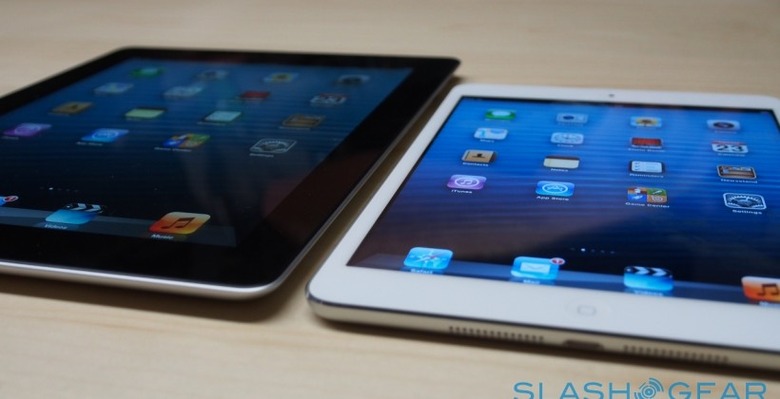 Presales of Apple's iPad mini and iPad 4th-gen have begun, with the online Apple store accepting orders for both new tablets ahead of delivery in November. Both the 7.9-inch iPad mini – priced from $329 – and the iPad 4th-gen – priced from $499 – are available in WiFi and WiFi + Cellular versions, though shipping times vary between the cellular/non-cellular models: if you want your new iPad soonest, you'll have to forgo mobile data.
The WiFi-only models are expected to begin shipping on November 2, for both variants, though that's likely to rapidly change in the coming hours as more preorders flood in. As for the WiFi + Cellular variant, that's listed as shipping sometime in "late November" though you can still place an order today.
Both iPads run iOS 6, and have support for all the usual App Store apps as well as Siri, Apple's digital assistant tool. The iPad 4th-gen has a Retina display, just as its predecessor did, though swaps out the old-style Dock Connector for a Lightning port, and the A6 processor for the new A6X chipset.
The iPad mini, meanwhile, runs at the same resolution as the iPad 2, though is designed to be more pocketable and a rival to Android slates like the Nexus 7. There's more information in our hands-on.
Update: Looks like there's another speed compromise to be made depending on color: if you want the white & silver iPad mini, you'll have to wait two weeks, as opposed to November 2 estimates fro the black & slate version: