iPad Mini 5 Tipped To Cut Costs, Even With Feature Boost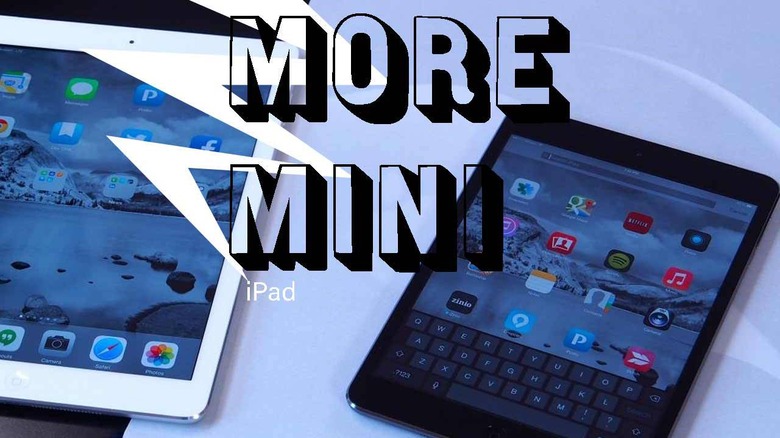 The 5th-generation iPad mini was teased today with abilities that match those of higher-end devices. This is largely due to the addition of parts that'd previously been used on other devices – much like the most recent standard iPad. The standardization of parts used here would (and does) lower the cost of production for the device while bringing higher processing power and new features to a new-generation device.
The iPad mini 5 will quite likely take on a form not unlike its most recent (still in-store) version (the iPad Mini 4), again following the lead of the standard iPad. As noted in reports as of late, the iPad mini 5 will quite likely be able to make use of accessories previously released for the iPad mini 4.* This device is said to run with the same external specifications as its predecessor.
The processor inside the iPad mini 5 is likely either the A10 Fusion or A10X. The former was used in the iPhone 7 and the iPad 6th-gen, while the latter was previously used in the first iPad Pro (10.5-inch) and the Apple TV 4K (5th-gen).
The iPad mini 5 was tipped to continue use of a lightning connector USB and a 3.5mm headphone jack. The standard Touch ID fingerprint sensor seems to be remaining in-play as well. Almost like Apple isn't caught up in using the same brand technology in every device across the board, isn't it?
Because of implementation of the newer processor in this new iPad mini, it's likely the 1st-gen Apple Pencil will be able to be used. It is very, very unlikely that the 2nd-gen Apple Pencil will be able to work with this device, but the 1st-gen Apple Pencil is quite likely indeed.
UPDATE: A report on manufacturing this week suggests the rear microphone position of this iPad mini 5 will be able to identify the device VS iPad mini 4. The iPad mini 4 has a microphone in the same position as the iPad Air 2, while the iPad mini 5 has a microphone position in the upper rear center, the same as the iPad 6th-gen. As with other changes, this is likely done to standardize placement and costs of parts.
*Because the microphone position will likely be changed, some cases and accessories meant for the iPad mini 4 will not be able to work properly with the iPad mini 5. Wouldn't want to block that mic!