iPad 2018 vs iPad 2017: New product, old hardware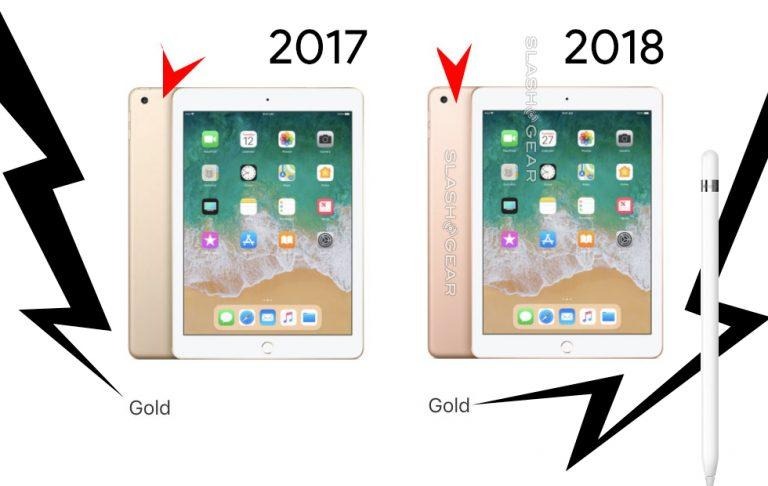 Today we're having a peek at the new iPad compared to the old iPad, specs on specs. These two devices are exceedingly similar to one-another, looking a whole lot like each-other on the outside save one minor detail. It's what's inside the counts, in a big way. It begins with the Apple Pencil, a device which works on the new iPad, but does not work with the old.
The new iPad does not have a number of features one might expect from a "new iPad." If it were an iPad Pro, we'd expect 2nd-gen Touch ID, a Smart Connector, True Tone technology, a wide color P3 display, and ProMotion. Instead we've got a lot of parts that, on their own, have all been in iPads before now.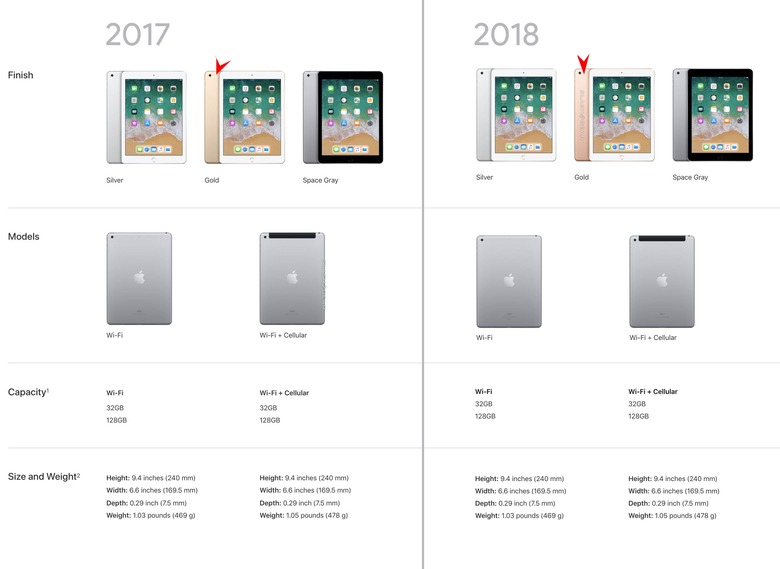 The body for this iPad was first introduced 5 years ago, and hasn't changed in any significant way since. The Apple chip inside was first revealed 2 years ago, and the cameras are at least nearly identical to those released 4 years ago. The display isn't at all new, nor are the colors – save one.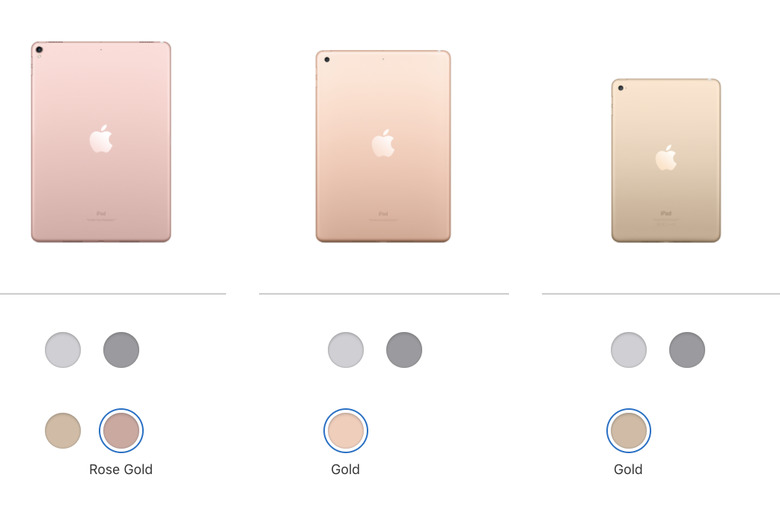 The ONE different element on the exterior here is the color gold in which you're able to get this iPad. Where before we had the option of gold, we now have the option of gold*. That star represents the conglomeration of what very much appears to be gold and rose gold, making some sort of hybrid gold. Above you'll see the newest lineup of iPads, with the iPad Pro on the left showing the old Rose Gold, and the iPad mini on the right showing the old Gold, and the iPad in the middle showing the NEW Gold.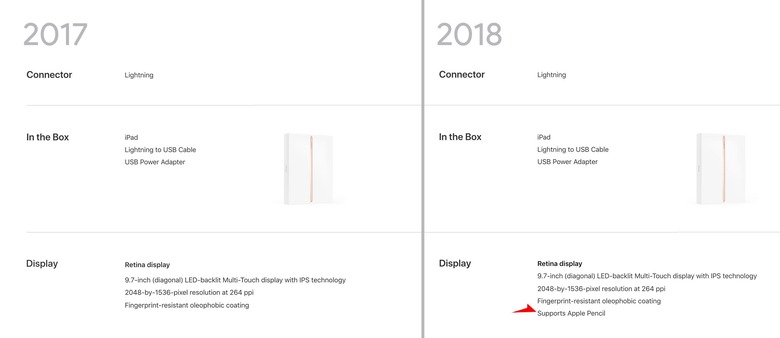 The iPad now has the ability to work with the Apple Pencil. The Apple Pencil itself has not changed, but there IS a device that's similar, but will only work on this iPad. It's called the Logitech Crayon, and it might just as well have been designed by Apple, it looks so Apple-like.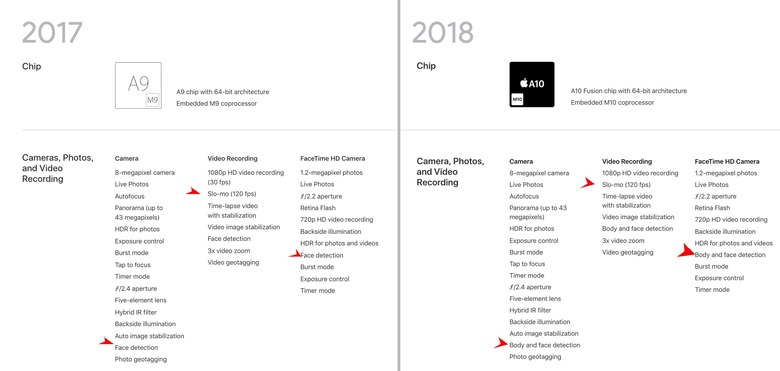 BONUS: The cameras can detect bodies now. So just in case you wanted to detect a body and not just a face, that's here now, at last.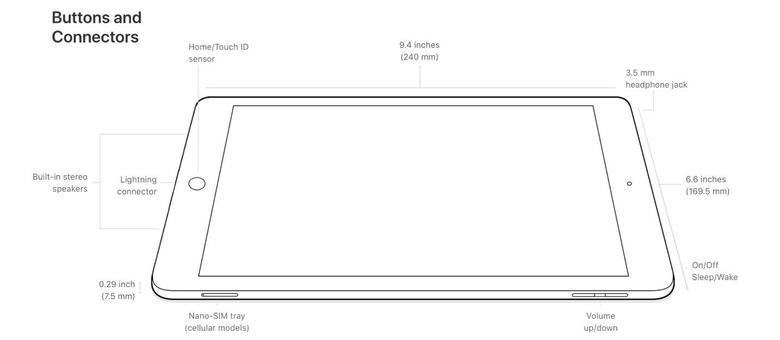 The new iPad is made of old iPad parts, but it's new now, and costs the same as the old. It's $299 for schools and $329 for everyone else. So what are you going to do about it? Probably just buy it, or don't. Do whatever you want, I'm not your dad.