iPad mini 2 Retina display tipped already in pipeline from AUO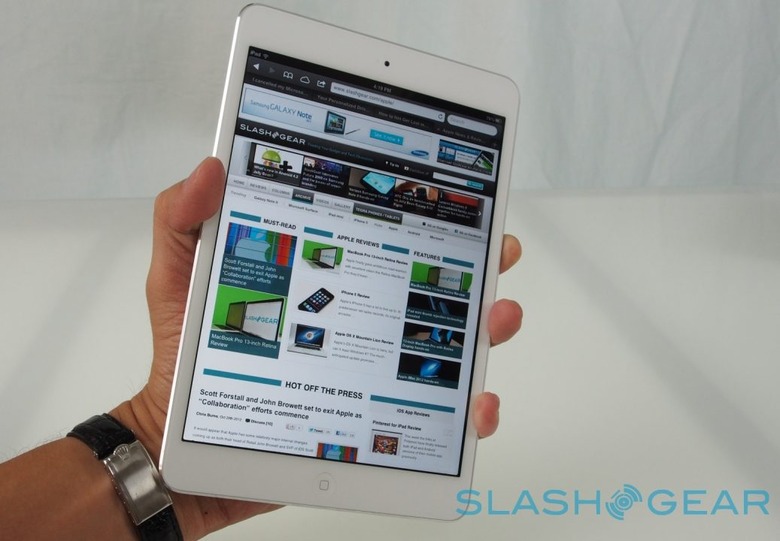 The iPad mini may be in short supply, but Apple's hardware partners are already readying the Retina-spec display for the iPad mini 2, according to sources in China. AU Optronics, which is one of Apple's suppliers of 1024 x 768 panels for the current iPad mini, expects to begin mass producing 2048 x 1536 resolution 7.9-inch displays by the second half of 2013, DoNews reports, with eye-pleasing pixel density of 324 ppi.
Apple has been criticized by some for not bringing the iPad mini into the Retina fold already, with the tablet's screen described as "just a very capable display" by some experts. However, as we highlighted in our review of the mini, by sticking with the same resolution as the original iPad, Apple has ensured all apps for the tablet work with the newest, smaller model out of the gate.
However, that Apple has Retina ambitions for the iPad mini is hardly a surprise, though technical feasibility has been a stumbling block so far. AUO's breakthrough has been in adopting IGZO (indium gallium zinc oxide), MENAFN reports, a Sharp technology we've seen used to prolong battery life without sacrificing brightness on the KDDI AQUOS Pad SHT21, albeit at a mere 1280 x 800 resolution.
AUO will also use Gate IC on array (GOA), it's claimed, which will enable a thinner frame around the outside of the display. Meanwhile, the company says it has also addressed the yield issues around the current iPad mini display, cutting out the light leakage problem that has constrained supplies.
Apple's yearly refresh cycle is apparently set to continue with the iPad mini, despite the premature replacement of the third-gen iPad with the new, Apple A6X powered model with its Lightning connector. The second-gen iPad mini isn't expected to ship until Q4 2013, the insiders say.