iPad leaks reveal four new models are being tested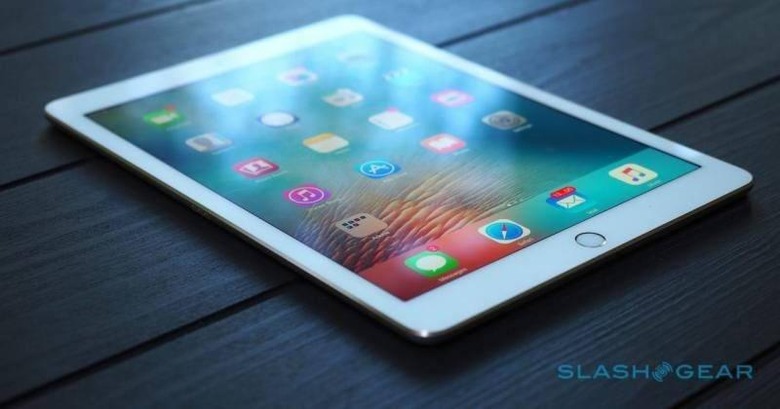 Rumor has it that Apple has some new iPad models in the pipeline, and now a new leak indicates there are four such models in testing. Whether the company will actually proceed to launch four new iPad varieties is anyone's guess (and certainly isn't a guarantee), but the revelation is interesting regardless. The testing points toward the formerly rumored 12.9-inch iPad Pro update and the 9.7-inch 'budget' model, as well as a 10-inch model and a 10.5-inch model.
A leaked KGI Securities' investor note from Ming-Chi Kuo details the four aforementioned models, according to TechCrunch, stating that the new iPads will utilize A10X and A9 chips made by Taiwan Semiconductor Manufacturing Co and Samsung. Furthermore, marketing firm Fiksu claims multiple new iPads are currently being test in and around Cupertino.
Apple, unsurprisingly, has not commented on the report. However, Fiksu claims to have gotten its data from its own tracking and attribution SDK, indicating Apple installed some apps that Fiksu tracks as part of its iPad testing process. The firm noted new iPads in testing with the internal names '7,3,' '7,4,' '7,2,' and '7,1.'
That naming structure falls in line with past iPad testing Fiksu has seen from Apple, and is a solid reason to remember that the number of devices in testing may not point toward the number slated for launch: the firm previously saw four models in testing before Apple ultimately launched its two iPad Pro models. If past rumors are true, we may see these new iPad models launch before the end of the month.