iPad Jumbo: more details on "Pro" model leaked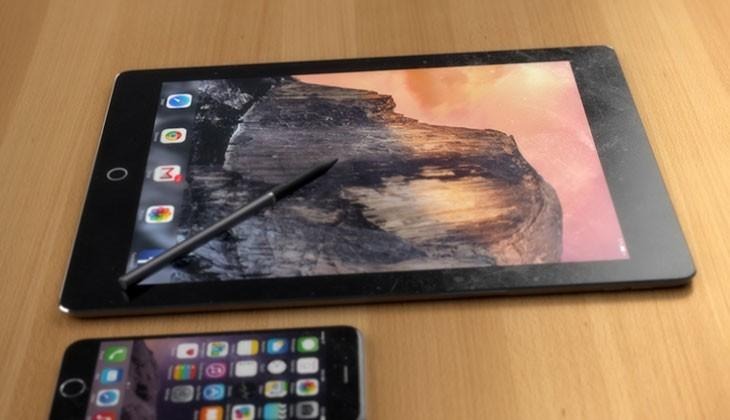 Several feature software enhancements for the iPad and new details on the so-called "iPad Pro" appear. One feature update is the long-rumored two-app split screen viewing mode akin to Windows Snap Screen functionality for Windows 8 and Xbox One. This bit of functionality may come to the current line of iPad Air and iPad Mini devices, but could also be limited to the upcoming iPad Pro. Two versions of the iPad pro are said to be in production testing, one code-named J98, the other code-named J99.
Word from 9to5Mac's Mark Gurman suggests that the new iPad Pros and multi-user support, as well as dual-app viewing mode, could be on their way to WWDC 2015. It's suggested that split screen action on the iPad could have been included on iOS 8, but that it was pulled at the last minute because it was "deemed too unpolished for public consumption," so says Gurman.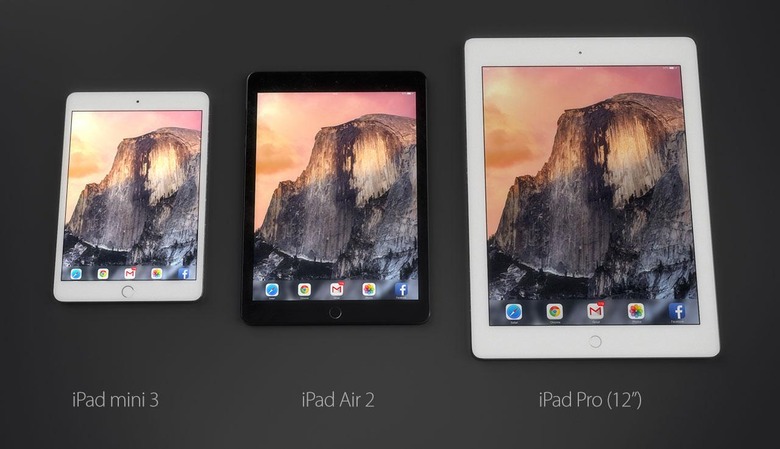 The most recent version of the split screen feature suggests that 1/2, 1/3, and therefor 2/3 views will be available for apps. Two different apps or two iterations of the same app will be able to be viewed.
This iPad Jumbo device – haven't we heard of that before?
Oh yes, multiple times.
Have a peek at the timeline at the bottom of this article for more.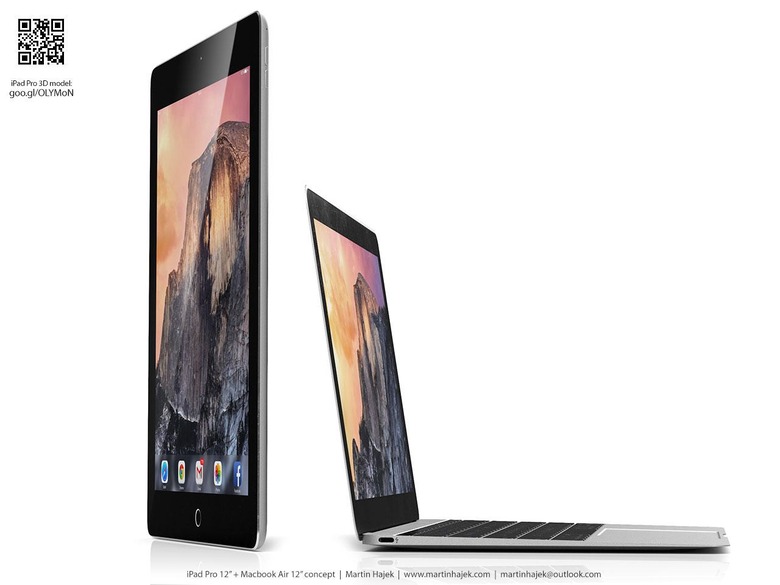 This most recent rumor collection suggests that the iPad Pro, as it makes the most sense to call it, will likely have a physical appearance similar to that of the iPad Air.
It'll have a larger bezel than its tinier cousins to accommodate for the extra thumb-room you'll need to hold it up, but otherwise it'll be very, very similar to the Air and the Mini.
This device would have access to the split-screen app feature as well as the multi-user functionality long awaited by iOS power-users.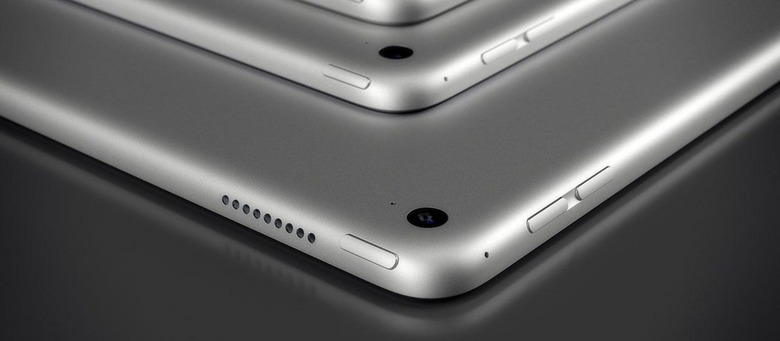 Do you need a bigger iPad?
Do you see the Microsoft Surface tablet and wish there were an iOS alternative, just for you?
Apple might be bringing that sort of action soon enough!
NOTE: All images in this article are 3D renderings. They've been lovingly created by designer Martin Hajek.