iPad Is Iconic Says New Apple Ad; 60,000 iPad Apps Available [Video]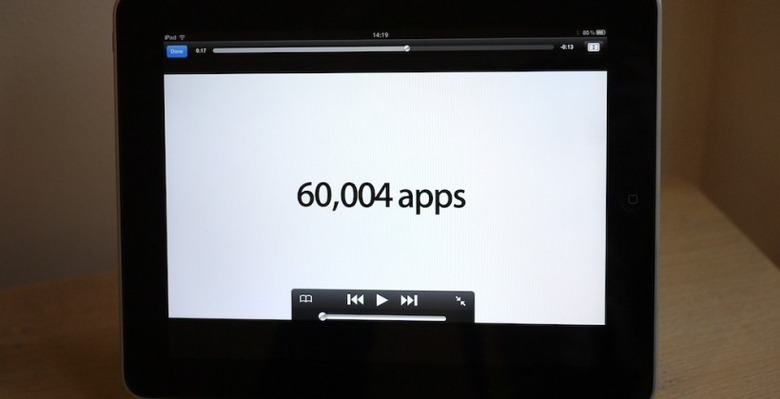 A new Apple advert for the iPad has been revealed, "iPad is Iconic", suggesting that there are over 60,000 iPad-specific apps for the best-selling slate. Several of those apps get a demo in the new video, including the djay virtual turntables, the Wall Street Journal news app and iWork's Pages.
Video after the cut
There's also American Airlines' app for buying tickets, iBooks, Movie Slate and Vanity Fair. The video comes on the heels of Apple announcing 10bn downloads at the weekend, and ahead of what's expected to be a tablet-centric Mobile World Congress 2011 in Barcelona next month.
[via AppleInsider]