iPad is Apple's gateway drug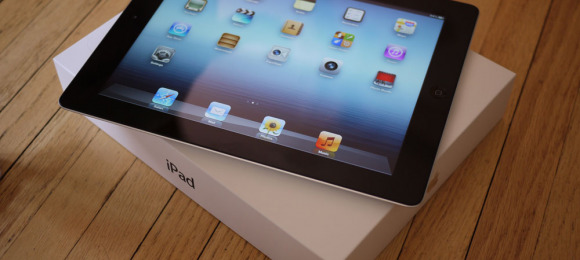 One in four iPad buyers are new to Apple's hardware, according to fresh research, with adoption of the iOS tablet growing faster than any other product in the company's history. Although historically the iPod has been the gateway to Apple ownership, in the past two years the PMP's role as gateway drug has been usurped by the iPhone and, increasingly, the iPad, NPD Group's surveying discovered.
"iPad sales are growing much faster than any other Apple product has this soon after launch," Ben Arnold, director of industry analysis at NPD said of the study, which surveyed over 3,000 consumers in February this year. "In fact, one-in-five Apple owner households has one— nearly equivalent to the number that own an Apple computer. This demonstrates the appeal of both the new form factor and Apple's app ecosystem."
Now, 57-percent of new Apple device owners entered by way of the iPod in the past two years, down from over 70-percent previously. The iPhone and iPad together account for one-third of first-time Apple buys since 2010, with the average "Apple household" owning 2.4 of the company's devices. Of the more than 3,000 people NPD Group surveyed, almost 1,000 owned at least one Apple gadget.
Apple announced 11.8m iPad sales in its Q2 2012 financial period earlier this week, along with 35m iPhone sales. That figure is notable as it only includes around two weeks of new iPad availability, with demand for the third-gen tablet believed to be even stronger than earlier models.