iPad hits 68% share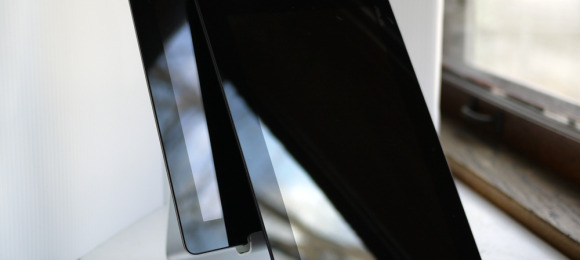 There's no denying that Apple's version of what everyone else in the world calls a tablet has been one of the greatest successes in gadget history, the iPad today being shown by IDC as having a 68% share in the market for tablets and tablet-like devices. The IDC group shows the Apple worldwide tablet market share increasing on the whole from 54.7 percent in the holiday quarter at the end of 2011. These numbers have been shown to be sucking the blood of the Amazon Kindle fire market, it falling steeply from a 16.8 percent share in the fourth quarter of last year to a rather scary 4 percent here in the first quarter of 2012.
These numbers are so large that there's no mistaking exactly what they mean. You'll find that the remaining market belongs mainly to Android, with Samsung and Lenovo being shown to be coming up in the world through the next couple of quarters by IDC. Numbers sit with Apple though here as well as ever since the iPad's initial release, of course, with Lenovo sitting in fourth place here in the first quarter of 2012 with Barnes & Noble coming in fifth with their many Nook device. Tom Mainelli, research director for Mobile Connected Devices at IDC spoke up on the subject.
"It seems some of the mainstream Android vendors are finally beginning to grasp a fact that Amazon, B&N, and Pandigital figured out early on: Namely, to compete in the media tablet market with Apple, they must offer their products at notably lower price points." – Mainelli
Samsung then sits in second place this first quarter of 2012 according to IDC, it having fallen behind to third place the quarter before. Samsung may well be jumping forward again this year as it continues its push of many, many different iterations of tablet devices from the Samsung Galaxy Note to the Galaxy Tab 10.1.
"Apple's move to position the iPad as an all-purpose tablet, instead of just a content consumption device, is resonating with consumers as well as educational and commercial buyers. And its decision to keep a lower-priced iPad 2 in the market after it launched the new iPad in March seems to be paying off as well." – Mainelli
It's expected that the iPad will continue its dominance of the market essentially without end, save for the time when Apple no longer holds the hearts and the minds of the entire planet with their brand power on a giant scale. Have a peek at the last few iPad stories here on SlashGear and see the truth:
[via Apple Insider]