iPad hits 3bn app downloads while Android tabs lag at 440m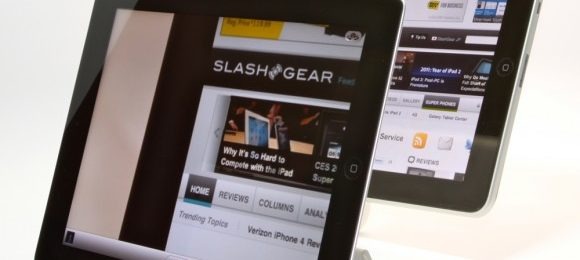 Apple iPad owners have downloaded over three billion applications since the iOS tablet's launch back in 2010, according to new software stats, far outperforming the download count of Android slates. The figures, collated by ABI Research, suggest 19-percent of all app downloads by Apple users are made by iPad and iPad 2 owners, whereas Android tablet users have downloaded 440m apps to-date.
Android's tally is impacted because ABI Research doesn't take into account titles intended for smartphones. The research firm also takes the time to dole out a little criticism to tablet manufacturers. "Many Android tablets in the market are still using older versions of Android," research associate Lim Shiyang highlights, "which disadvantages users from enjoying the better effects of apps produced from more advanced software development kits."
That may well change when Ice Cream Sandwich hits tablets in general, it's suggested, with yearly downloads for Android smartphones reaching 58bn by 2016, more than double predictions for iPhone.
iPad owners, meanwhile, seem to have proved more voracious downloaders than their iPhone brethren, at least in terms of speed. It took around 18 months to pass the 3bn download point, whereas iPhone took around two years.