iPad HD demand surges as reveal nears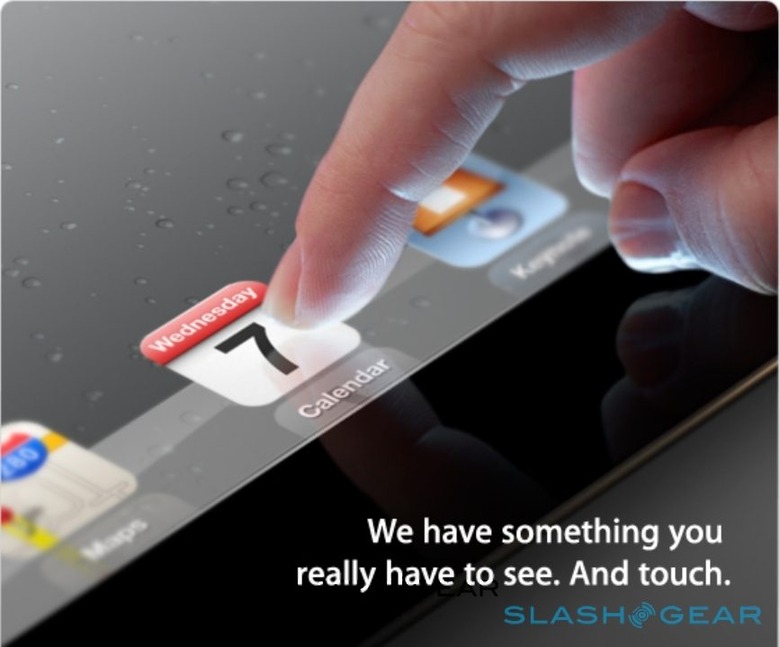 The lure of the iPad HD means almost a third of mobile web users fully intend to buy the third-gen Apple tablet, despite there being no confirmed specifications or pricing for the new slate, according to market researchers. 29-percent of those surveyed told mobile ad network inMobi they intended to grab the iPad 3/iPad HD when it launches, while 65-percent would also consider a cut-price iPad 2 instead if the numbers were right.
Half of those surveyed said they'd willingly pay more than $500 for the iPad HD; currently, only the entry-level 16GB iPad 2 WiFi model sneaks in at under that price point. 44-percent of the 689 surveyed said they wouldn't consider any other tablet brand than Apple; for the remainder, Samsung took a distant second place in slate appeal.
The results echo SlashGear's own research, where 16-percent of over 9,500 surveyed said they intend to buy the new iPad regardless of its price. A further 16-percent said they were only waiting on final details before pulling the trigger.
Leaks earlier this year indicated Apple might increase iPad pricing, though more recent talk has suggested that won't be the case. The new model is believed to feature a Retina Display running at 2048 x 1536 resolution, along with an updated processor, the Apple A5X. Those speaking to inMobi said a faster processor and better battery life were their top demands from the iPad HD, though a higher quality display came in just behind.
Apple will confirm pricing – as well as lay to rest all the other rumored specifications – when the company officially unveils the new third-gen iPad at an event tomorrow, Wednesday March. Join us from 10AM PST at live.slashgear.com for all the details!
[via Washington Post]