iPad Grabs 95% Of Tablet Market Share As Android Readies Its Assault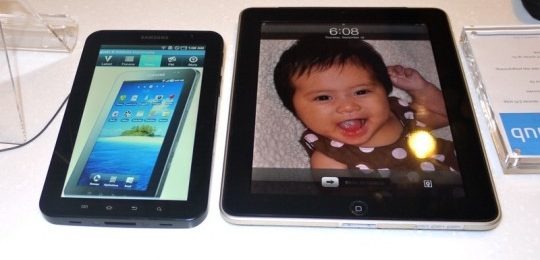 With Android tablets only now filtering onto the market in any significant manner, we can't muster much surprise that Apple's iOS has an estimated 95-percent of the tablet market.  Strategy Analytics have been crunching the numbers and reckon Apple does indeed hold the lead in tableteering; however, they also warn that "Apple's huge lead will be shortlived, as a wave of Android models is set to flood the market in the fourth quarter."
That flood will be led by high-profile rival devices such as the Samsung Galaxy Tab, which has the benefit of being made available on all of the major US carriers.  It will be followed by more affordable models, too; still, Strategy Analytics aren't saying that Android's affordability will be enough to guarantee market success.
"The tablet wars are up and running" company director Neil Mawston said, with alternative platforms "trailing in Apple's wake and they already have much ground to make up."  The analysts estimate Apple sold 4.19 million iPads in Q3 2010, with global tablet sales rising 26-percent – to 4.4m units – but Android market share declining from 2.9- to 2.3-percent in the same period.
There are more comparison shots and video in our iPad vs Galaxy Tab head-to-head feature.
[via Bloomberg]