iPad gets up close & personal with Dell Mini 5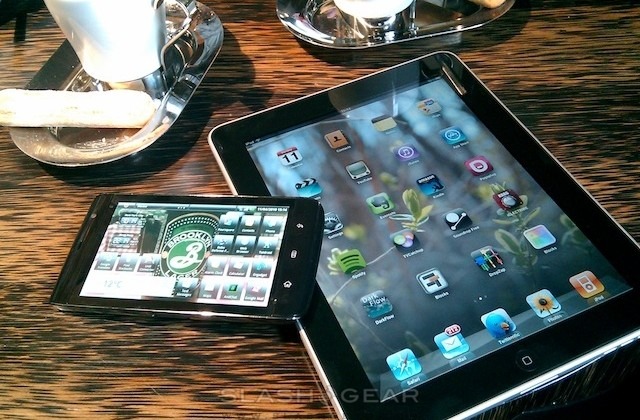 We obviously love all of our gadgets equally here at SlashGear, and wouldn't dream of playing favorites, but when someone suggests bringing the toys together and having a good old fashioned comparison photo shoot then count us in.  We found ourselves clutching an iPad up close to Dell's Mini 5 and a host of smartphones this weekend, and since they're not exactly in common circulation we thought you might like to see the end results.
Most striking was the difference in size between the iPad and the Mini 5, the former having a 9.7-inch display and the latter 5-inches.  It's certainly noticeable in-person, and while the browsing experience on the iPad benefits from all those extra inches, the Mini 5 gets its own back thanks to Android's native multitasking support.
Finally, just for a little scale, we threw in HTC's HD2 and HD mini, the Sony Ericsson XPERIA X10 and Google's Nexus One.  Thanks to Richard and Andy for bringing along their gadget-models!