iPad Gets Quake Port [Video]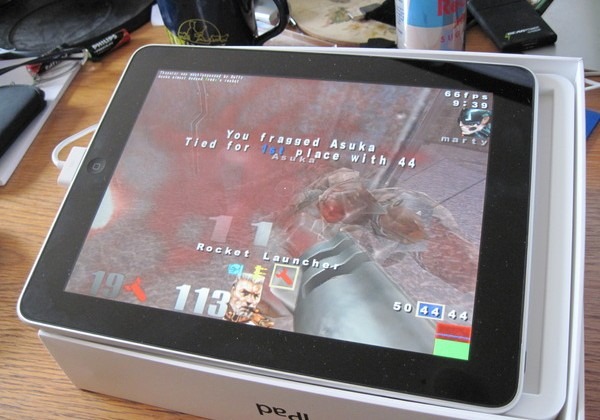 Ah, Quake.  Already a rite of passage for any new gadget, it's something of a surprise that its taken so long to see it running on the iPad.  Our old friend Steve Troughton-Smith has rectified that; he's had an iPad in his hands for less than 24hrs, and already has Quake running at a silky smooth 70fps.
Video demo after the cut
Of course, right now there's not exactly a suitable control system for the game, but that's next on Steve's to-do list.  Finding the best way to control iPad games is likely to be a big challenge for those developers hoping to bring their titles to the platform; the iPad's faster A4 processor makes for a more capable system than the iPhone overall, but the shape and absence of hardware controls means everything will have to be either accelerometer led or use touch buttons.
Still, Quake is Quake, and we're glad to see the iPad graduate.  Steve compiled it himself, but hopefully he'll be pushing out some instructions for those that would like to try it themselves.