iPad Covers Made of Recycled Movie Theater Banners by Aire Trashion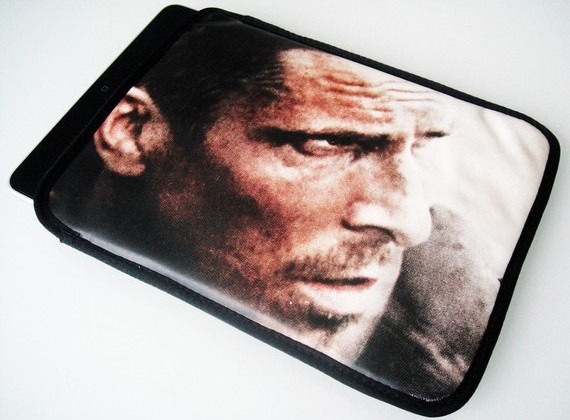 Feast your eyes on this iPad sleeve, one made out of recycled movie theater billboards that otherwise would only either find their way into the caves of fanboys or sit in a trashbin for all eternity. Because of the nature of the project, each sleeve is unique. Because of the nature of the materials, each sleeve is flexible, durable, light, and water resistant. So how about it? You want Christian Bale's face protecting your everloving tablet?
Each one of these sleeves can be purchased via http://aireb.ag/ where you'll also be able to check out their massive line of unique pouches and purses. And they're relatively cheap, too! Sounds like a holiday present to me. — Thanks for the tip, Isaac!