iPad App Store Launches For International Tableteers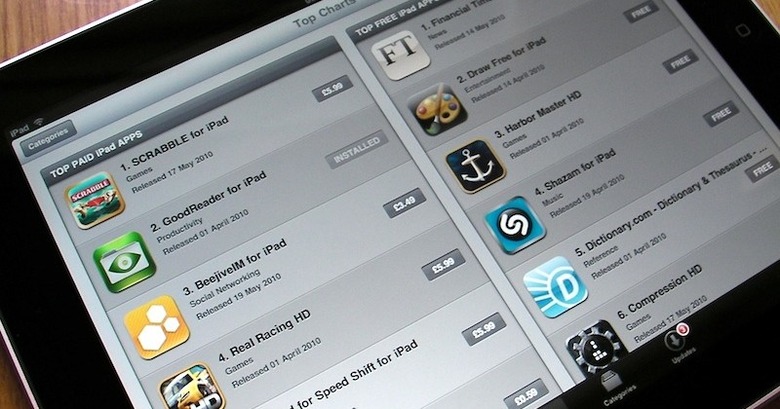 As I complained bitterly about in my skeptics' review of the iPad, one of the more frustrating aspects of owning an Apple tablet outside the US has been the inability to access the App Store on-device.  It's become something of a habit to hit the icon first thing of a morning, just to see if Apple have switched it on, and this morning that paid off: Apple have begun activating on-device App Store access for iPads outside of the US.
A quick glance at Twitter and our inbox shows that the same thing is happening in countries other than the UK, too.  The international iPad doesn't go on sale until May 28th – just over a week away – but Apple are obviously getting things up to speed well in advance.  Although it was possible to access the US App Store as long as you had a US iTunes account, the thorny issue of having a credit card with a US address meant the easiest way to get software onto an iPad was to download it in iTunes and then sync it across.
Incidentally, SlashGear's dedicated iPad app got a sneak preview yesterday in the form of some screenshots.  We're hoping to launch it in a week or so, alongside our existing iPhone app which launched last month