iPad Air tracking tool finds available models at local Apple Stores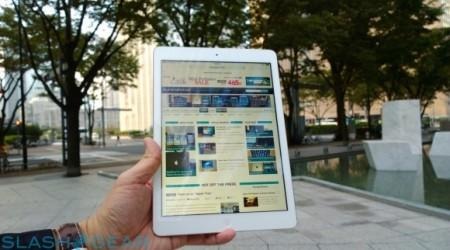 Many have clamored to get their iPad Air today, and whilst you might not have too much trouble finding your preferred model at a nearby store, that process could become increasingly difficult as early buyers nab up available inventory. This isn't a new problem, and one that spurred the creation of the iPhone 5s tracking tool upon the handset's release. Now the tool's developer has released a new version, this one for the Apple slate.
The tool is online-based, and is about as simple to use as a tool can get. One simply chooses the two parameters for their device: space grey or silver, and WiFi-only or a carrier model. Plug in a zip code, and the tool will pull up an itemized listing of available slates and where they are available nearby (in up to 20 Apple Stores maximum).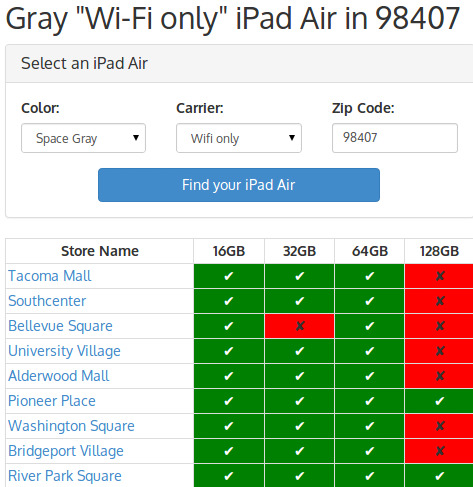 As you can see in the example above, a green square is used to indicate availability, and a red to indicate a lack of availability. Just about every zip code is pulling up widespread availability except for the 128GB model, which seems to be unavailable in many places. Hovering over the store name will pull up a tag with the store's address, and clicking it will pull up a new tab to Apple's website.
As we noted earlier today, it would seem that both Best Buy and Apple Stores are price-matching the iPad Air with the lower price that Wal-Mart is offering — if you point out the difference and ask, otherwise you'll be spending the $20-higher amount. RadioShack, meanwhile, does not plan to cut the iPad Air's pricing at all, so expect to pay full price there regardless.
SOURCE: CNET