iPad Air release puts Apple Store down as Retina mini seeks date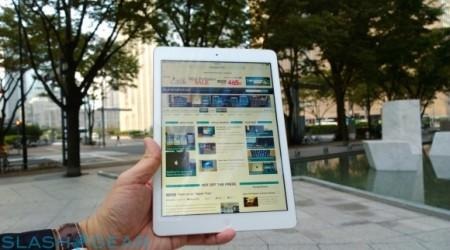 The iPad Air is coming to the Apple Store this Friday, and ahead of its launch some countries are finding the online iteration of the retail giant going down – with the prerequisite "we'll be right back." Meanwhile the Retina iPad mini's release date – while not officially noted by Apple yet as such – has been tipped by a Target retail website. This website suggests that November 21st, 2013 will be the day the Retina iPad mini arrives – right in time for holiday shoppers.
Is that release date a massive surprise to anyone? Anyone? You'll find the iPad mini – the non-Retina edition – available in stores right this minute, with two different tones available for some users in odd areas of the USA. We've seen the darker gray with the black front and the standard gray with the white front in stores here and there – or at least in whispers and in shipping trucks across the country.
Meanwhile the recently reviewed by SlashGear iPad Air heads to stores for real – you'll find this machine available starting tomorrow at physical Apple Store locations starting at 8AM local time across the nation. Online orders for the iPad Air will be beginning at 12:01 AM Pacific Time in the USA.
This means you'll technically be able to order an iPad Air online for in-store pickup several hours before you head to the store to pick it up. We're not aware of the potential demand for this device quite yet, but based on previous launches (every single previous launch) of the iPad and the iPad mini, there will be lines in front of stores.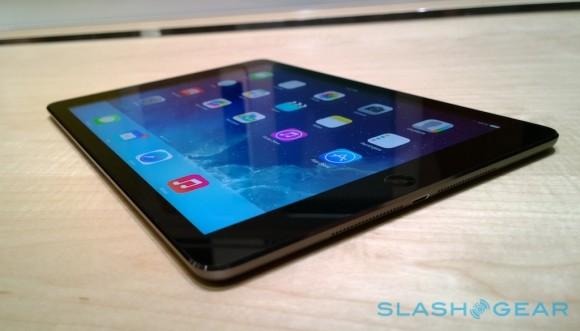 The iPad Air will be available in white/silver as well as black/space gray for a cool $499 with 16GB of internal storage. There's also larger models available for $100 price jumps per internal storage size: 32GB $599, 64GB $699, and 128GB $799. These same sizes will be available with 4G LTE from launch at $629, $729, $829, and $929 for 16, 32, 64, and 128GB of internal storage respectively.