iPad Air 2 official: 6.1mm thick and Touch ID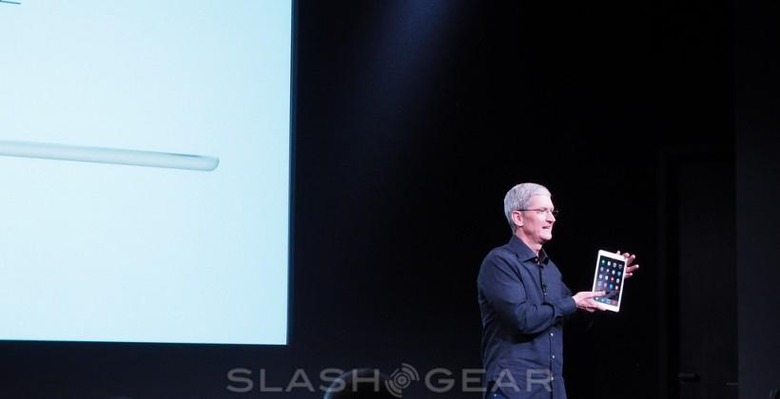 Apple has taken the wraps off of the new iPad Air 2, the world's thinnest tablet and an astonishing 18-percent thinner than the previous iPad Air. So slim, at 6.1mm, you can in fact stack two of the iPad Air 2 one on top of each other, and still have a tablet that's thinner than the original iPad. Still, the upgrades aren't limited just to the iOS slate's dimensions.
There's a new optically laminated display which not only saves on space, by removing the tiny air gaps in-between the layers of the LCD sandwich, but improves image quality thanks to fewer internal reflections.
Apple has also given the iPad Air 2 an anti-reflective coating to its touchscreen, which should help for outdoor use.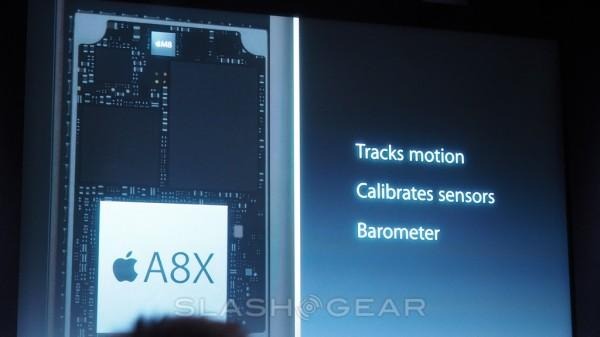 Inside, there's a new Apple A8X chipset, based on the same 64-bit platform as the A8 in the iPhone 6 and iPhone 6 Plus, but specially fettled for the iPad Air 2.
The A8X has three billion transistors, and delivers 40-percent more CPU performance and 2.5x faster GPU. In fact, Apple says, some apps could run twice as fast as they do on the old iPad Air.
Joining the A8X is the M8 movement co-processor, which tracks motion as well as containing a barometer.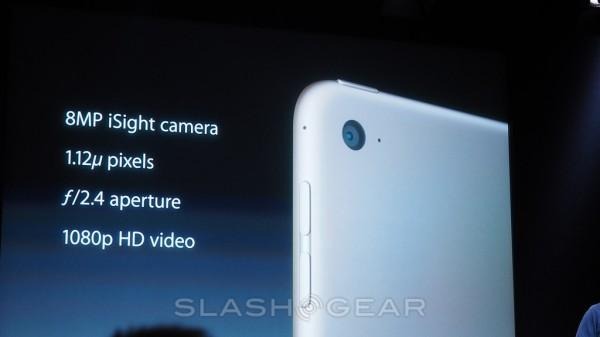 On the back, there's a new iSight camera with 8-megapixels, an f/2.4 aperture, and 1.12u pixels. It can record 1080p Full HD video, too, and relies on a new image processing pipeline on the A8X. Auto HDR is borrowed from the iPhone 6, too, as well as burst photos and timelapse.
Slow-motion 120fps video is also supported.
A new FaceTime HD camera has a new sensor and bigger f/2.2 aperture for 81-percent more light. Burst-selfies are supported for the first time on an iPad, and there's single-image HDR stills and HDR video, too.
LTE now supports up to 150Mbps connections on compatible carriers, and there are 20 LTE bands supported.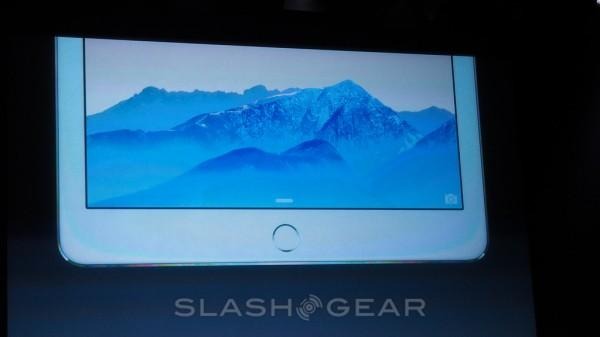 Maybe more useful is the addition of Touch ID, which can be used not only to unlock the iPad Air 2, but to authenticate purchases in the App Store, and online purchases. Apple was clear that there was no support for in-store Apple Pay use, however.
"Look how thin it is... can you even see it?!" Tim Cook joked on-stage.