iPad Air 2 Benchmarks Blow Away iPhone 6, iPad Air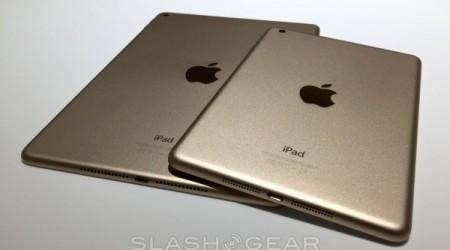 When the iPad Air 2 came out, much of the energy circulated around whether or not you should upgrade. The device had some nice new tweaks, but was it enough to permit spending a few hundred more bucks? The original iPad Air seemed just fine at the time, and really — it still is. Unless you look at the benchmark numbers below. If you do that, any Apple device you might currently have, including the iPhone 6, will feel really dated.
The A8X chipset on the iPad Air 2 was originally believed to be very similar to the A8 on the iPhone 6. These benchmarks prove otherwise, as it's got a triple-core 1.5GHz processor. The iPad Air 2 also has a full 2GB RAM.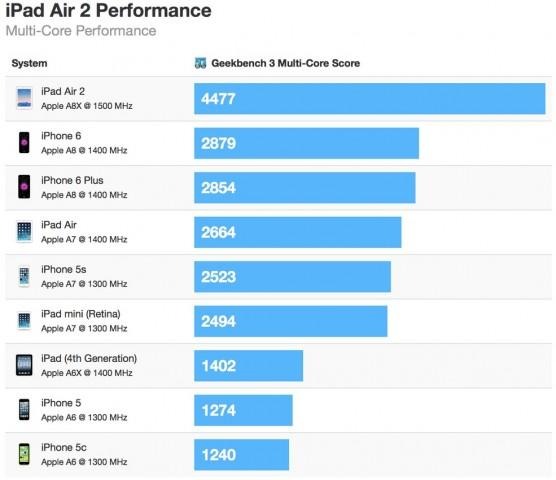 So where will those specs get you? According to Geekbench, the moon and back. The multi-core score of 4477 annihilates the iPad Air, which scores a 2664. The iPad Air 2 even demolishes the iPhone 6 and 6 Plus, which have multi-core scores of 2879 and 2854, respectively.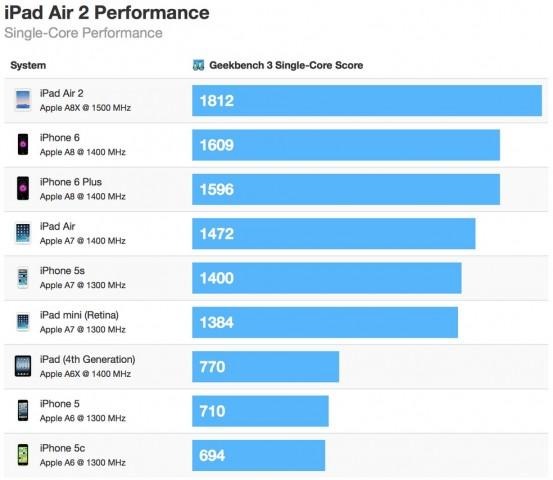 Single core performance was also spectacular, but not quite as mind-boggling. With a score of 1812, the iPad Air 2 easily outworks the iPhone 6, which scored a 1609. It's also much better than the iPhone 6 Plus (1596), and the original iPad Air (1472).
If you're keeping track, those multi-core scores mean the iPad Air 2 is roughly 55% faster than the iPhone 6, and 68% faster than the original iPad Air.
Via: Mac Rumors