iPad 5 photos appear with Mini aesthetics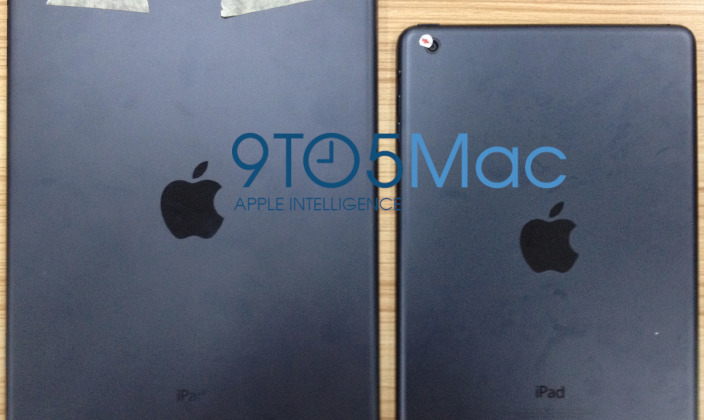 Today we've seen confirmation of the iPad 4 being released with a newly massive amount of internal storage as well as, here and now, a new case for the up and coming iPad 5. The "confirmation" bit on the iPad 5 case we're seeing here is more of an assurance from the source which we can't independently confirm, but whose photos imply what's expected either way – a case that matches the iPad mini. With the iPad 5 hitting some time this year and the newly massive iPad 4 being shown today, we must expect that this fifth generation 9.7-inch (standard iPad size) display-toting machine will be appearing closer to October of this year than the previously suggested March.
With the iPad mini out on the market now taking names and serving up the competition for lunch, a show of power from Apple comes in an upgraded iPad 4. This most massive of iPads is the same model we saw in late 2012 with the launch of the iPad mini, this model coming with the same Lightning connector as the iPad mini and the iPhone 5 (and several iPods, mind you), complete with the same Retina display as the iPad 3. And a new processor, to boot.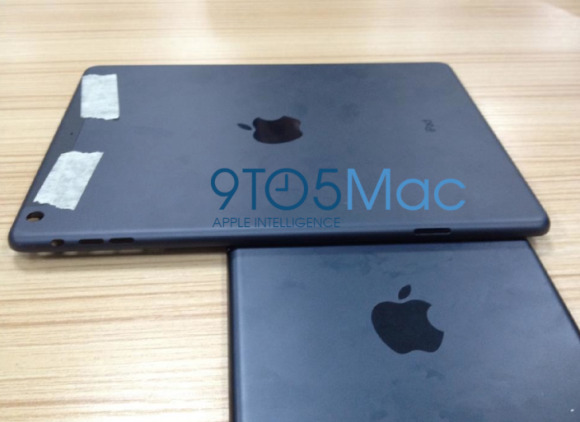 This iPad 5 model being shown by 9to5Mac is one which we've got little reason to doubt will take on an appearance much closer to that of the iPad mini than to the original iPad. Here with slightly rounder corners and a flattened color back (black in this case), we're seeing Apple change while it stays the same. The version you're seeing here appears to be the mobile-connected (4G LTE more than likely) iteration complete with the same tone as the iPad mini model depicted right next to it.
This version of the iPad has been tipped to be thinner than past iterations, perhaps thinner than the thinnest model, that being the iPad 2 (fun fact!) All the greatest hits are still here in the screen lock/mute, volume buttons, back-facing camera (still without a flash), microphone hole up in the center back of the device (paired with another under the speakers near the bottom almost certainly) and an overall sleek look.
Sound like a winner to you? Have a peek at the timeline below to see other recent iPad news and see if you can track this model all the way to the bank – the bank being October of 2013 – just you wait!