iPad 5 panel leak tips iPad mini-style slim bezels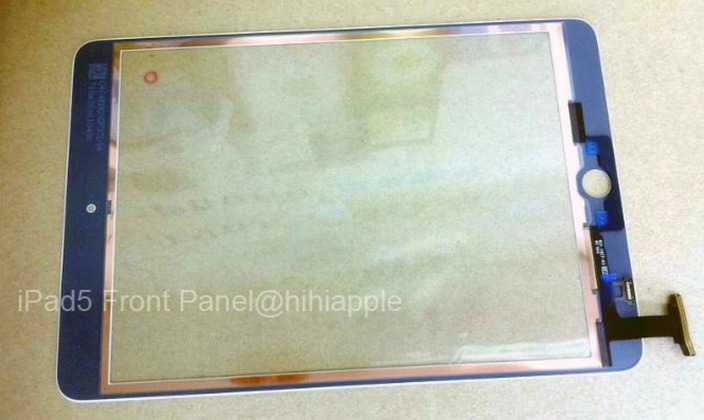 An image supposedly showing the front panel of the next full-sized iPad has emerged, lending weight to rumors that Apple will continue with the thinner bezels of the iPad mini. The front glass and button section shared by Apple.pro is obviously not confirmed as an official part, but would at least fit in with speculation that the fifth-gen iOS tablet's side bezels will be trimmed dramatically.
That's an aesthetic decision Apple made with the iPad mini so that the tablet could be held in a single hand, the company said last year at the smaller slate's launch. It also required some software tweaking to accommodate; Apple built in thumb-rejection technology which meant that the user could overlap the touchscreen slightly with their thumb while holding the iPad mini, without necessarily triggering any buttons.
The leaked part also shows narrower top and bottom bezels, which would suggest an altogether smaller iPad 5, despite the screen presumably being the same 9.7-inch size. Vietnamese site Tinhte briefly showed what was purportedly a case for the new iPad, though the video was subsequently made private.
However, photos of the case – compared with the existing fourth-gen iPad – do indicate a less bulky tablet overall, assuming it's legitimate. Both Tinhte and Apple.pro have a reasonably good track record for leaked parts ahead of Apple announcements.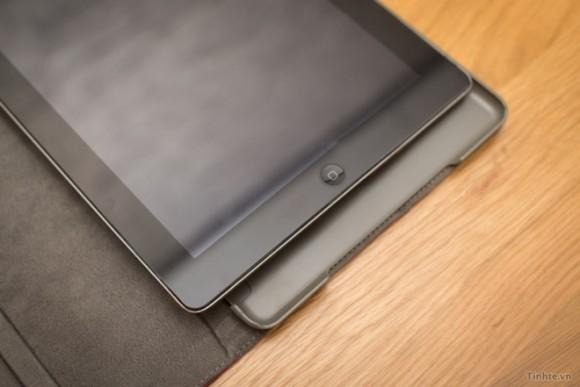 Apple is believed to be readying a new full-sized iPad for reveal later this year, alongside a new version of the iPad mini which will add a Retina display to the smaller tablet. However, a third update to the iPad mini is also tipped for early in 2014, which is said to introduce a new processor among other things.
In the meantime, there's iOS 7 to look forward to, with a preview of the platform widely expected for Apple's WWDC 2013 opening keynote next month. However, any new hardware at the event is likely to be limited to updated MacBooks, rather than new iPad models.
VIA: 9to5Mac; AppleInsider