iPad 3 To Run iOS 6.0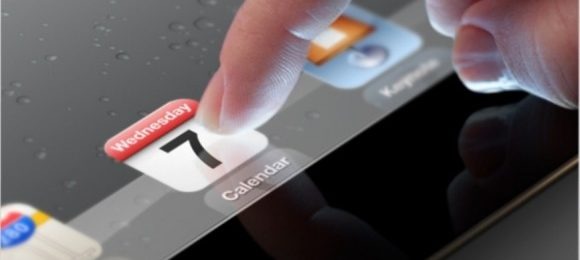 This week sites appear to be finding a new operating system popping up in their access logs, these logs showing not just an unknown iPad version with iOS 6.0 and a new version of a web browser. This version of the iPad has been said more than a coincidental amount of times to be having a high definition display and an improved set of hardware to support it, as well as a slightly less likely ability to run on 4G LTE networks across the nation. Signs in access logs today suggest that this device will be running a new version of the iOS Apple mobile operating system along with a version 535.8 of the web browser that comes with the operating system.
The next version of the iPad is set to be shown off on the 7th of this month, having been officially teased just this past week in an image invite. This invite is set to bring in the press to an event that'll show the tablet off with both an HD display as well as a possible button-less piece of hardware. Have a peek at the post tossed up just yesterday including a mock-up of the image juxtaposed against the known iPad setup which shows how there's basically no place for a home button – imagine that!
We'll be at the March 7th event and will be reporting to you live via our live-feed straight from the event as we go at such gigantic shows of power, and you're invited to join in on the fun. Have a peek at the link that'll go live at the start of the event on the day of the showing, and we'll be knocking out stories in the main news feed as well. Check out our timeline below for more iPad 3 tips and notes from the past few weeks as well to get up to speed quick!
[via Ars Technica]