iPad 3 launch dates teased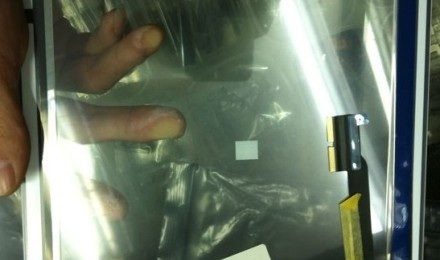 The last couple of weeks have been littered with undeniably savory images of the iPad 3's supposed components, and this week's weibo images of a glass front with digitizer comes with an even juicier tip than the photo itself: launch dates. To access the origin of the image here you'll have to sign up and take a peek at this Weibo weblog and have at all the tips this one insider seems to have. Along with the photo you see here, it being a clear indicator of the utter similarities between the iPad 2 and the iPad 3, you'll find that this tipster also has some release dates: mid-March for the USA, April for France, Germany, Japan, and the UK, and a June 1st release date for China and Hong Kong.
This tipster also seems to confirm many things we've been mulling over for the past couple of weeks, one of these items being the longer digitizer in a different location from the iPad 2, this possibly indicating an upgraded display for the tablet. This device will, according to this same source, have the capability of recording 1080p video, will have the A5X processor we saw this week, and will come with Siri installed.
The A5X processor, it's said here, is not a quad-core processor like the A6 is supposed to be eventually, but another dual-core processor with amped-up power and capabilities over the original A5. The A5 currently sits in the iPad 2 as well as the iPhone 4S, if you did not know, and it is the first dual-core chipset for a mobile device made for Apple.
Next we're to understand that the iPad 3 will be announced on the 7th of March, as it's been tipped before, and the entire unit will look nearly exactly the same as the iPad 2, save the innards which you cannot see from the outside. The idea that this device will have Siri as well as an upgraded camera seem to be basically granted at this point, while the launch dates corroborate earlier info about the announcement as well as common practices Apple does with the launch of a new product. Believe it all, I dare you!
Check out the rest of our iPad 3 timeline to get all of your thoughts in order and decide before you see it if you'll want it for your own!
[via MacRumors]