iPad 2nd Generation Could Feature Camera and Mini USB Port, Analysts Say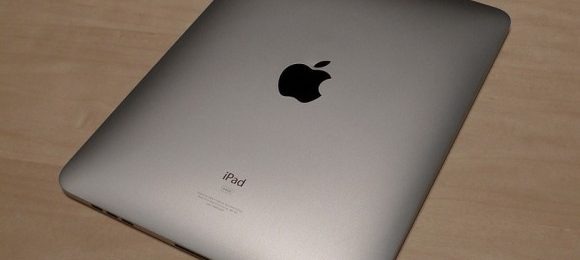 With the new year quickly approaching, talk about the new iPad is heating up. Even if we are a few months away from when, more than likely, Apple will officially unveil the second generation iPad, the rumor mill is sifting out plenty of information. This time around, analysts from Goldman Sachs are chiming in with knowledge they've gathered from different sources, including supply-chain checks. The analysts say that not only is Apple working on a smaller iPad, but it will be a tablet device from Apple that includes plenty of extras that the original tablet was missing.
Today, analysts from Goldman Sachs are reporting that Apple is going through the design process of the new iPad, but, interestingly enough, the heads over at Apple have "not yet finalized" any projects regarding a smaller, 7-inch iPad. However, they do note that their research shows that the new Apple-branded tablet will feature a camera, be lighter to hold in the hand, and also feature a mini USB port. While talk of a smaller iPad have been around since before the official launch of the tablet, and have refused to die out since it's unveiling earlier this year, the talk is heating up, with launches of 7-inch tablets picking up speed. Both Samsung and RIM have showcased their 7-inch tablets, and Dell has hinted at their own version as well.
It is more than obvious that Apple is ahead in the tablet game, jumping by leaps and bounds into the lead with their iPad, but the analysts point out that by next Summer, the story won't be about how far Apple is in the lead, but the competition between it and Android 3.0-based tablets, which will be released by several manufacturers. The analysts point out that Android 3.0 will have a "competitive advantage" over other Apple competitors, due to its stability.
Of course, the analysts say that the new iPad will be launched some time in the Spring of 2011, and that's to be expected. Everyone is expecting an annual refresh of the iPad, which would put it in the Spring of 2011. However, while everyone can assume that Apple will put a camera on the new iPad, nothing has been confirmed. And if earlier reports are true, and Apple is indeed creating several different physical models of the new iPad, to throw off any "leaks," then it may be awhile before we start seeing a clear picture as to what Apple has up their sleeve for their new tablet device.
[via Wall Street Journal]