iPad 2 uses 1.2GHz dual-core, 30-35% slimmer display, tips analyst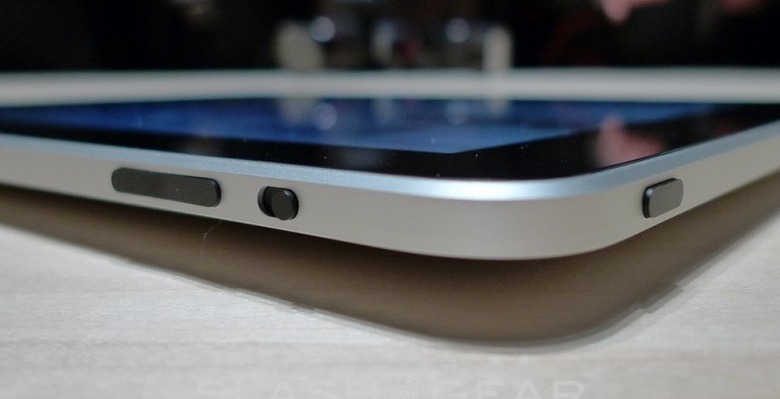 Fresh iPad 2 speculation this weekend, as a new Chinese analyst report lends weight to some of the more common rumors we've been hearing, as well as getting specific about what processor the second-gen slate will run. According to Ming-Chi Kuo of Concord Securities, in a report quoted by AppleInsider, the new iPad will use an ARM Cortex A9 1.2GHz dual-core CPU complete with Imagination's SGX543 dual-core graphics. However, according to Kuo there won't be a dual-mode iPad world 3G model.
Instead, he suggests "iPad 2 adds one new CDMA model and it could bring more market share to Apple. Project IDs of Wi-Fi, GSM and CDMA iPad 2 models are different. GSM iPad will use Infineon chip and CDMA iPad will use Qualcomm chip. More suppliers could reduce the risk of component shortage." As with a previous rumor, the iPad 2's main camera is believed to be around 1-megapixel in resolution, while the front webcam for FaceTime calls is VGA-resolution.
There's also more RAM, and faster too, with Kuo claiming "iPad 2 has 512MB RAM, same as iPhone 4 and twice as much as iPad 1, but running at higher clock 1,066 MHz for getting bigger memory bandwidth (iPhone 4 memory clock is 800 MHz)." However there won't be a super-high-resolution Retina Display, with the second-gen iPad sticking to 1024 x 768 and instead looking to improve the viewing experience and thickness of the panel:
"The improvement of iPad 2 display focuses on thickness and anti-reflection, not resolution. iPad 2 display module is 30~35% thinner than iPad 1 and it's helpful for better form factor. Thanks to anti-reflection, iPad 2 could have better sunlight readable experience and it's helpful for Apple to compete with Amazon's fast growing Kindle business."
[via MacRumors]