iPad 2 to have separate AT&T and Verizon versions not single multimode?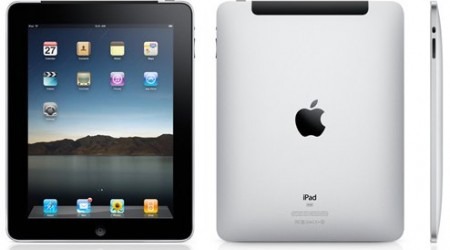 Apple has reportedly eschewed dual-mode UMTS/CDMA radios for the rumored iPad 2, instead apparently planning separate UMTS and CDMA models alongside a WiFi-only version of the second-gen slate. According to DigiTimes' channel sources, the new iPad 2 will be available in three flavors rather than the two current-gen models; component makers claim the WiFi/UMTS/CDMA ratio will be 3:4:3.
The current iPad WiFi + 3G works on AT&T's 3G network in the US, but the CDMA version would likely support Verizon's data network. Rumors persist that Verizon will be offering a version of the iPhone in early 2011, potentially including LTE 4G for high-speed access; it's unclear whether the CDMA iPad would also have 4G support.
According to the leaks, Apple is also boosting the iPad 2's anti-smudge and anti-reflective display treatments so as to make the second-generation tablet more user-friendly. It's expected to reach the market at the end of the first quarter 2011 or at the beginning of the second.