iPad 2 Smart Cover teardown reveals 21 magnets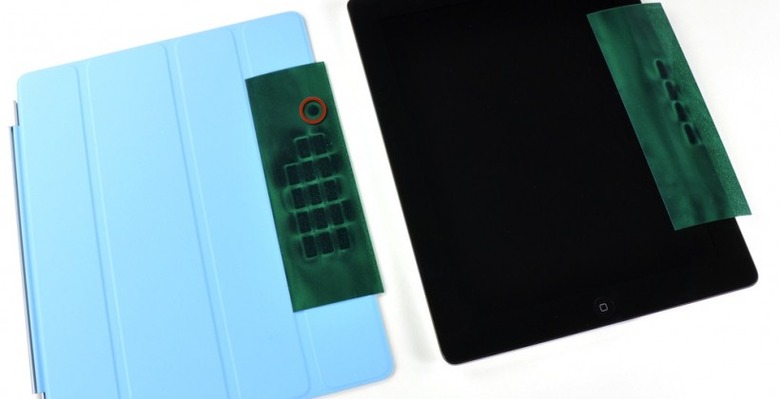 We've already seen the iPad 2 teardown, but who would've thought Apple's Smart Cover would deserve the teardown treatment by itself. Steve Jobs spent plenty of time waxing lyrical about the Smart Cover tech at the iPad 2 launch, and so iFixit took a closer look to see if it was worth the attention. The headline feature? A full twenty-one magnets.
Magnetic viewing film identified them all, with four used to hold the Smart Cover to the iPad 2 (along with another four in the iPad 2 itself). Interestingly, Apple has arranged them with alternating poles, so that the cover will only clip on in one orientation. Eleven magnets hold the Smart Cover in its triangular prop position.
Finally, there's a single magnet which flicks the iPad 2 in and out of standby mode. In all, counting what's in the iPad 2 as well, there are thirty-one magnets used in total. If you want to know how well the Smart Cover works in more general day-to-day use, however, check out the full SlashGear review.