iPad 2 secret guest at The Daily launch tips dubious report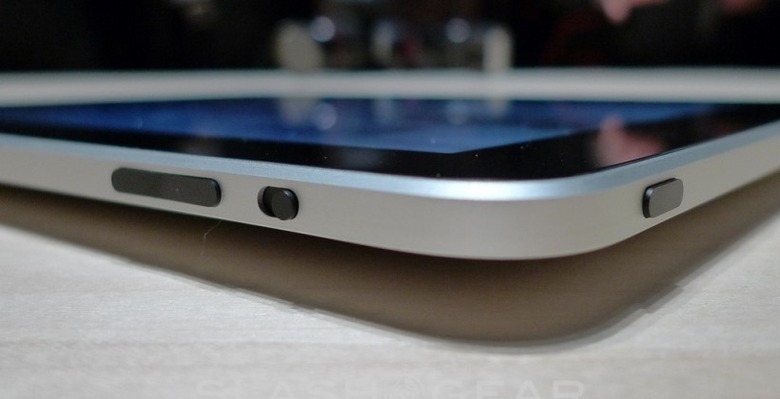 Rupert Murdoch and Apple's Eddie Cue officially announced The Daily yesterday, but according to one "eyewitness report" that's not the only unveiling that took place. Reuters claims to have a source who "saw what appeared to be a working model of the next iPad with a front-facing camera" at the show, though the report is heavy on filler and light on actual details.
"A Reuters eyewitness saw what appeared to be a working model of the next iPad with a front-facing camera at the top edge of the glass screen at a press conference to mark the debut of News Corp's Daily online paper in New York on Wednesday. A source with knowledge of the device confirmed its existence, adding that the final release model could have other features. News Corp and Apple declined to comment." Reuters
In fact, whether true or otherwise, it tells us little about the next-gen iPad. We've already heard – and it seems pretty much a lock-in, given Apple's drive for Face Time support – that the iPad 2 will have a front-facing camera for video calls, and beyond that there's nothing extra from their "eyewitness."
It's also unclear how, exactly, a webcam could be confirmed; there doesn't appear to be much possibility of a distant glance, given Apple's cameras are generally discretely hidden under glass. So, it would have to be specifically pointed out or the eyewitness catch sight of a live video conversation going on while the iPad 2 was demonstrated.
Either of those things taking place in a room surrounded by press attending the News Corp event seems unlikely, given the absence of supporting photos or video. The conspiracist's theory is that Apple could have slipped out a tidbit to Reuters in an attempt to elbow in on Google's Android 3.0 Honeycomb coverage and keep the iPad 2 in the headlines.