iPad 2 multicore SGX543 GPU tipped for 4x graphics boost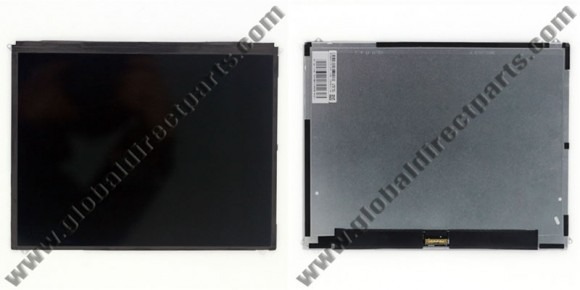 An OEM display panel purportedly for the iPad 2 has been listed at a parts supplier, ahead of the second-gen Apple tablet's official debut. According to GlobalDirectParts, the $218.19 panel is currently out of stock but is an OEM component; unfortunately there's no product information listed, and as such it's impossible to know if this matches previous rumors that the iPad 2 would have a massive 2048 x 1536 resolution.
According to Apple Insider, the iPad 2 is expected to use SGX543 graphics – up from the SGX535 chip in the iPhone 4 – with OpenCL support and twice the GPU clock speed. Their source suggests a multi-core GPU design, pairing two SGX543 chipsets for four times the graphics performance of the first-gen iPad. That's expected to help with hardware video acceleration and decoding, including support for high-resolution Face Time calls and perhaps even an HDMI output option.
A second component listed at the retailer is an "OEM Apple iPad Vibrating Motor", priced at $9.99. Since the original iPad lacks vibrating functionality, it's suggested this must either be for the second-gen model or a mislabeled part.
[via Apple Insider]