iPad 2 Guided Tours give the official walkthrough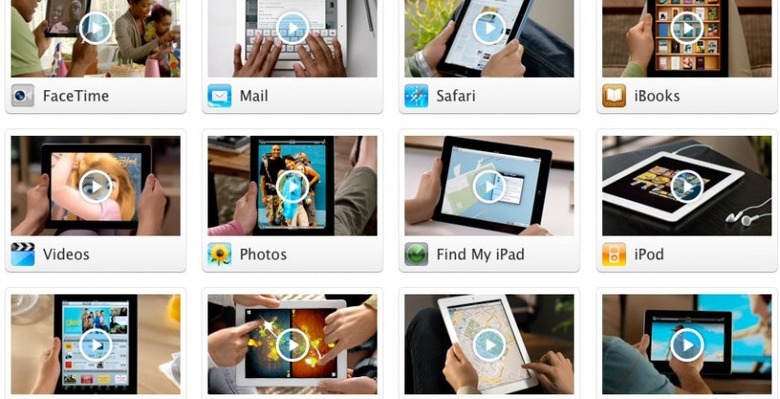 Apple's iPad 2 is only a day away, and the company has thrown up a range of iPad 2 guided tours walking through the main functionality of the refreshed tablet. Of course, there's always the full SlashGear iPad 2 review if you want to know all the details.
Each clip covers the basics and, as you'd expect from Apple, manages to make a world without iPad 2 seem like a dull, dreary place. As well as the out-of-the-box functionality, like FaceTime, Find My iPad, Maps and the updated AirPlay support, Apple also includes walkthroughs of their two new iOS apps, GarageBand and iMovie.
One of the best aspects of iMovie, we found, was its ability to import video clips from external sources – via the Camera Connector kit – and then edit those just like footage recorded with the iPad 2's own 720p HD camera. Vincent did a full demo of that in the video below; more details in our iPad 2 review.