Iowa starts testing smartphone-based digital driver's licenses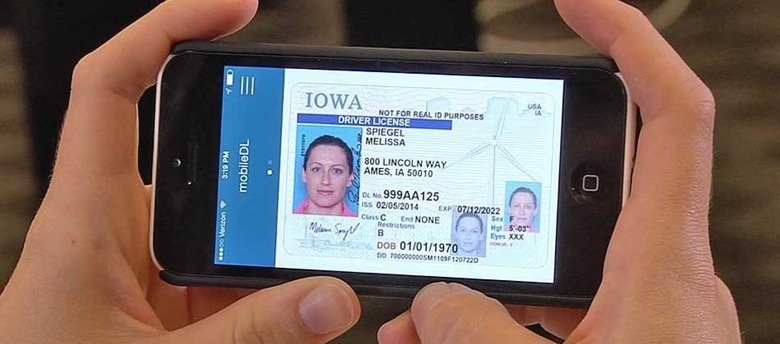 Over a year ago, we heard about the state of Iowa's initiative to develop digital driver's licenses that could eventually replace the plastic cards used through the US. The digital licenses would feature the same information as the physical versions — photo, address, date of birth, etc. — but be stored on a user's smartphone. Well, Iowa has now announced that it's beginning a test program, known as the Mobile Driver License (mDL), for a number of different situations, but limited to employees of the states' Department of Transportation.
In its current form, mDL displays a layout of the license information in the same way as a physical card, almost as if someone just took a photo of one with their phone. Users can make a simple swipe gesture across the on-screen card to flip it over, revealing additional information such as the barcode, license class, and restrictions.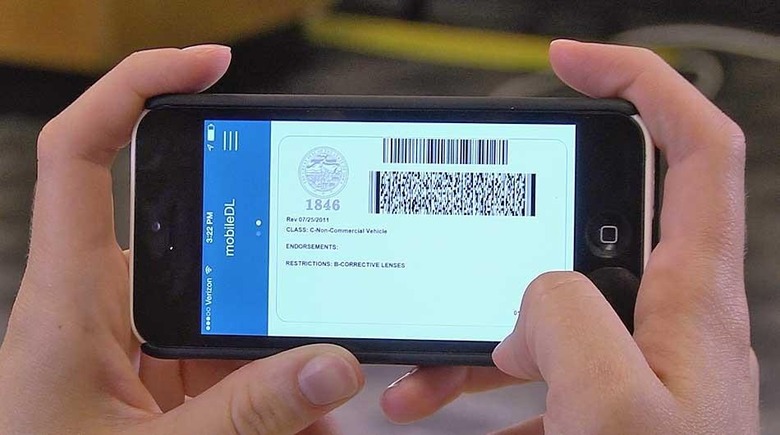 The advantages of an all-digital license are quickly apparent: the DMV can push out near-instant updates, not just address changes, but also things like a clear indicator that the driver has turned 21, or that restrictions have been placed on their driving privileges.
Authorities like police use their own verification app made in tandem with mDL, which allows them to look up and verify a driver's identity and license details without the need to touch their phone.
Of course, the test brings up a number of privacy concerns as well, but not just in the fact of having such important data on one's phone, potentially at risk to hackers or malware. While police officers don't "need" to touch someone's phone, the verification process is described as being a bit like scanning a QR code off another screen. If mDL does eventually go mainstream, it's easy imagine officers asking to get a better look at the screen and handling the device.
The US Supreme Court has previously ruled that police must get a warrant before they can search someone's phone. But if the process of checking a person's identity directly involves their smartphone, it could easily lead to privacy intrusions that wouldn't be possible if a plastic card was used.
Fortunately, Iowa recognizes these are concerns, but says such implementation of mDL is a long, long ways off, as this is just early test program limited to their state. An Iowa Department of Transportation representative says the lessons they learn from the trial will determine how the mDL could be used in the future if it were available as an option to drivers.
SOURCE Mashable