iOS touted 3X faster in HTML Game Performance than Android by Spaceport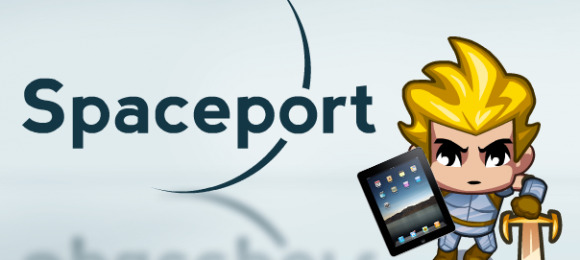 In a report which comes from a company presenting a mobile gaming engine supporting vector graphics, it seems that HTML5 gaming performance has been rated 3X faster than Android on the whole. In addition to this, the report from this group, Spaceport, found at http://spaceport.io/, shows that the iPad 2 is the top device in the industry rated on its ability to work with HTML5-based games. Browsers coming with each of the selected entrants into this test were displayed in Spaceport's "PerfMarks report" and rated one by one, iOS devices out-performing Android competitors in essentially all cases.
This report is what the group calls the "first-ever report of the technology's performance on top smartphone and tablet platforms," and we're inclined to agree that it must be. Though it seemed that the Android 4.0 Ice Cream Sandwich-based device Samsung Galaxy Nexus was able to rock out by showing quite a few moving objects on the screen at once, ranking in at about 100 images in fact, the iPhone 4S and the iPad 2 scored much higher. With the iPhone 4S showing an average of 200 moving objects and the iPad 2 showing 300, no Android came close.
According to the report, both of the newest versions of the mobile operating systems Android and Apple mobile devices are running, those being iOS 5 and Android 4.0 Ice Cream Sandwich, made their devices function a whole lot more efficiently.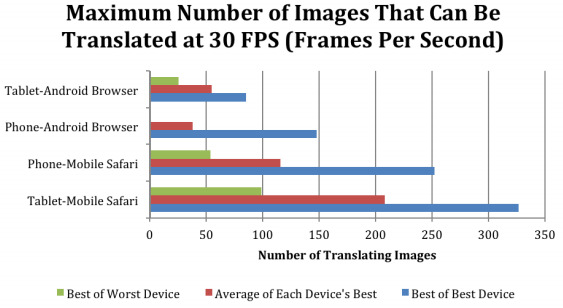 "HTML5 is getting faster over time, as seen in the latest OS updates across Android and iOS. Although this is a welcome trend, there is still a long way to go. [Both updates] registered massive improvements." – Ben Savage, Founder of Spaceport
Improvements were right around 100 percent for both updates in the image-movement category, with Android 4.0 in particular was found to be a "much more viable environment for HTML5 development" over its predecessors. With the whole wide world of developers looking to work with "GPU accelerated vector graphics and the Flash API" as Spaceport promises with their own Mobile Gaming Engine, we can't help but expect that both software engineers and hardware manufacturers alike will continue their move toward a much more efficient environment for everyone. Get set for better and better games as time goes on here in the mobile world – believe it!
[via Spaceport.IO]