iOS 9 to upgrade iTunes Match limit to 100,000 songs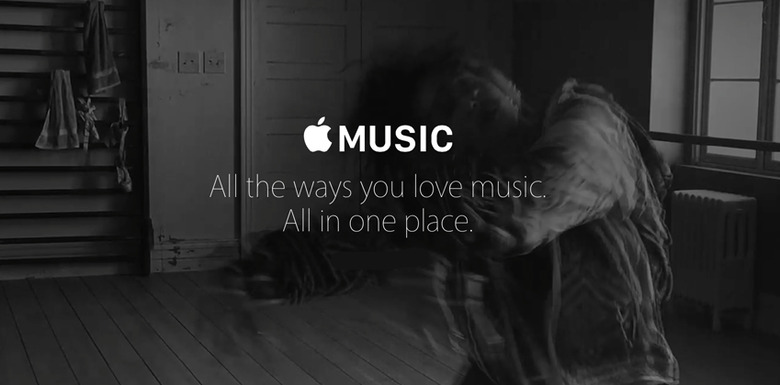 As Apple Music, Apple's new streaming audio service, is about to debut tomorrow with the launch of iOS 8.4, Senior VP Eddy Cue has answered a few question on Twitter about existing features will integrate with Music, namely iTunes Match. In its existing form, iTunes Match lets users upload up to 25,000 of their own songs that aren't available in the company's library to the cloud for streaming at any time. Cue has confirmed that this feature will continue to exist in Apple Music, and upon iOS 9's release this fall, the limit will be raised to 100,000 songs.
Cue made it clear that all subscriptions to Apple Music will include the feature of iTunes Match, but it just won't be referred to by that name. Apple Music will continue to match any songs already purchased through iTunes, making them available for streaming, as well as let users upload songs that aren't available in the Music catalog, even if they're purchased from another source.
@karlfranks @robmsimoes 25k for launch and working to get to 100k for iOS 9

— Eddy Cue (@cue) June 27, 2015
When Apple Music launches on June 30th, the service will users to upload up to 25,000 of their own songs, which is the same limit as iTunes Match had. Cue also tweeted that they working to have that increased to 100,000 songs when iOS 9 is released later this year.
For those who will be migrating to Apple Music from the existing Beats Music service, Cue said the transition should be painless. There will be an update to the Beats app that will help users move their playlists to Apple Music. However, it's still unknown if those users will start Apple Music on the three-month free trial, or if they will automatically start on a paid subscription.
SOURCE Eddy Cue/Twitter