What to expect when you're expecting iOS 8 for your device in the next 24 hours is the alternate title for this article. What you're going to need to know is very little. Most of your iOS 8 upgrade will be automated. You just need to sit back, relax, and think about what you've done.
The following chart of release times is based on the release time chart from the past several years. On the same sort of software release. On the same day we're heading toward today.
When iOS 8 will arrive
Apple has not confirmed these times, but based on precedent, you can expect them to be true. Here's when your iOS 8 update may very well start:
• USA Eastern time: 1 PM (in the afternoon on the 17th)
• Central: 12 PM
• Mountain: 11 AM
• London: 6 PM
• Moscow: 9 PM
• New Dehli: 10:30 PM
• Shanghai: 1 AM Thursday
• Tokyo: 2 AM Thursday
• Melbourne: 3 AM Thursday
• Auckland: 5 AM Thursday
Hooray for everyone in New York City, you win the contest for being first with iOS 8. Unless you have an iPhone 6 in your hand already and you're from somewhere else. That'll be different then.
How to update to iOS 8
When your time has arrived, you'll want to head to Settings. That's the gray gear icon likely on your first home screen. From there, it's all very simple.
• Step 1: Open Settings
• Step 2: Tap General
• Step 3: Tap Software Update
If you cannot access an update, make sure your device is connected to the internet. If you still cannot access an update, you're going to have to sit and twiddle your thumbs a bit longer.
Or better yet, have a peek at our iOS 8 Tag Portal for more information on this system before you use it. If you've read this far, NEED iOS 8 as soon as possible, and are debating buying an iPhone 6 to get it, you'll want to check out our guide What to expect when you pick up your iPhone 6.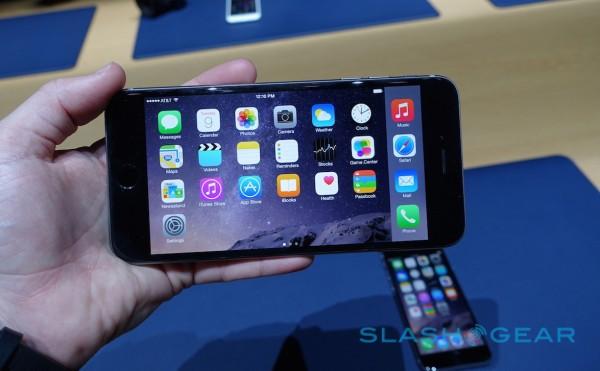 You can also stay tuned for our iPhone 6 and iPhone 6 Plus Reviews as well as extended looks at iOS 8 in the near future. We'll have em all sooner than later in our big Apple hub!
Also have a peek at this WWDC 2014 keynote presentation specifically centered on iOS 8. It's a whole HOUR of tidbits – watch it until your download loads.