iOS 8 hits iPhone: here's what you get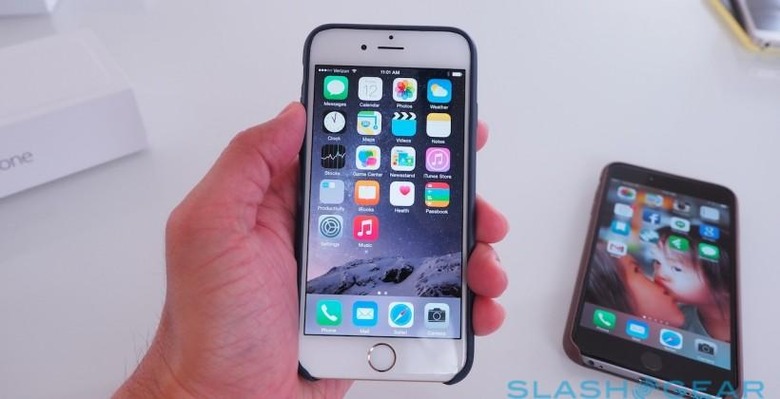 Today's the big day: iOS 8 is here. Starting today, iFans everywhere will get iOS 8 pushed to their phones. After a download, things change quite a bit. Though not the aesthetic change from iOS 6 to iOS 7, iOS 8 adds a lot more functionality than you may know about. Here's what you can expect.
Apps
iOS 8 will have some new apps, and some which look new. You'll now have an app named "Health", which is your interface with Apple's long-term project to give you more info about your vital stats. HealthKit, which you won't see, is the backbone for Health, and is Apple's move to let you gather and better understand your health info.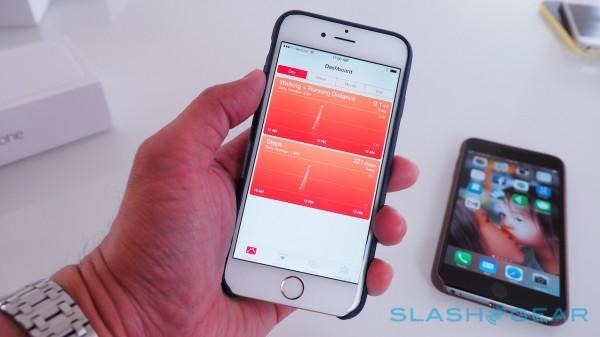 You can also find which apps are using the most battery with iOS 8, so if you've been curious just how much Facebook steals from you when you're not looking, now you'll know. You can also see which apps use the most battery when cellular coverage is unavailable, and shut them down as needed.
One app you know and love is getting better, too. Messages is bringing in some needed features to the mix, like the ability to leave group conversations or mute them as needed. You can also send along a voice recording, and simply lift the phone to your ear to start playing it. Multiple photos and videos can also be sent in Messages now, too.
Safari
Apple's browser also gets a lift with iOS 8, as accessing recently closed tabs is a touch easier. A long-press on the plus symbol (the one you'd use for adding a new tab) brings up your recently shuttered tabs.
You can also request the desktop site for any webpage, something that had many using Chrome in lieu of Safari. Like Chrome, you can also choose to have a separate "Private" browsing experience, rather than make all of your tabs private.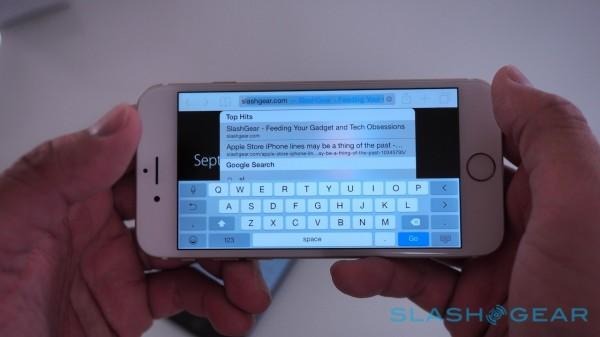 If you're making a payment, all you have to do is take a picture. If you've got Credit Cards enabled in your Password and Auto-Fill section in Safari settings, you can take a picture of your plastic for Safari to save.
Finally, DuckDuckGo is an optional search engine for Safari. If you don't like being tracked, this is a pretty big deal. DuckDuckGo never tracks your search habits, so you won't get ads pushed to you later on based on your searches.
Notifications
When you get a message, you'll immediately notice it's a lot different. In iOS 8, Apple is implementing active notifications, which let you respond right from the notification itself. You can also accept or decline calendar invites, or delete emails.

If you're a fan of the pull-down shade for Notifications, you'll notice the "missed' tab is gone. That is a bit redundant anyway, and with active notifications, you won't be missing much anyway.
Keyboards
Apple finally brought in third-party keyboards for iOS, and look for them to hit the App Store tomorrow. Some, such as SwiftKey, Minuum, and Fleksy, are already pledging support, but look for others to join the mix as well.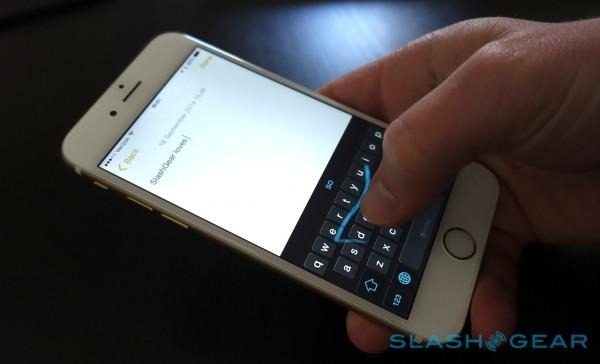 You might not want one of those, though. Apple has made their own keyboard much better, bringing in word suggestion as you type, as well as a predictive next-words based on your typing habits. If you type "of course" a lot, Apple's keyboard might pick up on that after "of".
Camera & Photos
The camera app ahs a new time-lapse mode, which operates as you'd expect. Photos are snapped at determined intervals, then cobbled into a video. New controls for manual options like exposure add more granular approach to mobile photography, and further set your iPhone camera apart. Those manual controls can be accessed by Developers, too, so look for iOS photography to get a lot better over the next few months.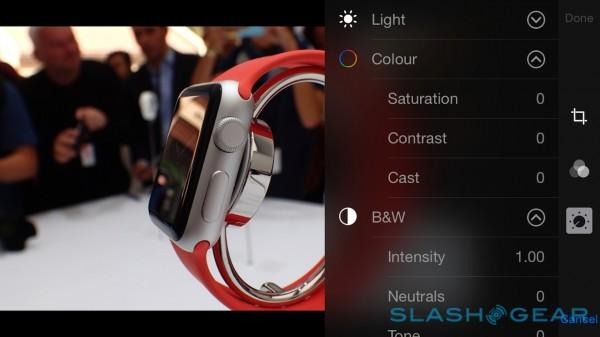 The Photos app is changing as well, but it's not clear just how much. The app was widely believed to cobble together iPhoto for less app clutter, making cloud storage for photos automatic to free up space on your device. That's since been relegated to beta, so it' snot really clear if that's coming or not.
Family Sharing
You have a cool app on your iPad, but do you really want to spend $4 four times for everyone in the family? With iOS 8 and family share, you don't have to. Apps can be shared by those in the same family group, and extends to books, music, or movies.
It also lets parents have better control over what kids may be spending, as they can set to be notified for approval of purchases generated from a different device.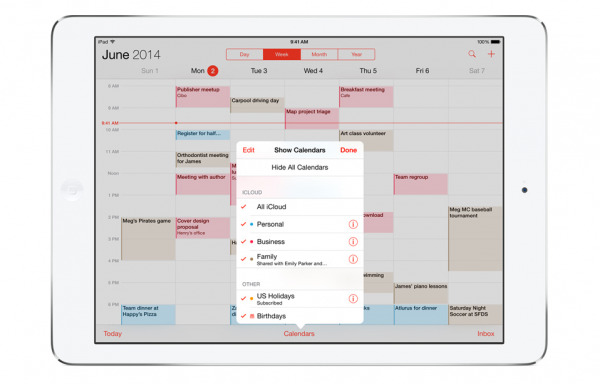 The sharing also extends to other iCloud stuff, like calendar. Your calendar events can be viewed by anyone in the group, if you let them. Rather than send a ton of invites, you just add an event and forget it.
iCloud
Apple wants you to use their cloud storage solution, and iCloud Drive is their offering to you. Like Dropbox, iCloud Drive lets you save presentations or the like in iCloud, and use them on any device. Edits made in iCloud Drive will be available on any device, too.
Fair warning, though. If you upgrade to iOS 8 and iCloud Drive, all your regular iCloud stuff is going to be lost. Be sure to back your stuff up accordingly.
OS X
If you're using a Mac in addition to iOS, things are about to get a lot more cohesive. Several features can now be accomplished across platforms, blurring the lines between desktop and mobile.
Easily my favorite, AirDrop is now available for OS X Yosemite to iOS, and vice versa. Now, you can take a PDF on an iPad and AirDrop it to a Mac. Finally!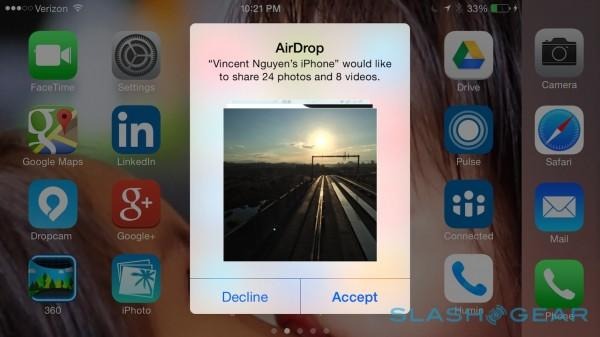 Additionally, Handoff lets you start a task on one device, and finish it on another. Start a Pages document on your Mac, and continue it on your iPad or iPhone while on the go. Pick it up later on the Mac if you like, too.
You can also place and answer calls on OS X Yosemite, using your iPhone as the go-between. You can also receive SMS messages on the desktop, all backed by iOS 8's ability to use VoIP.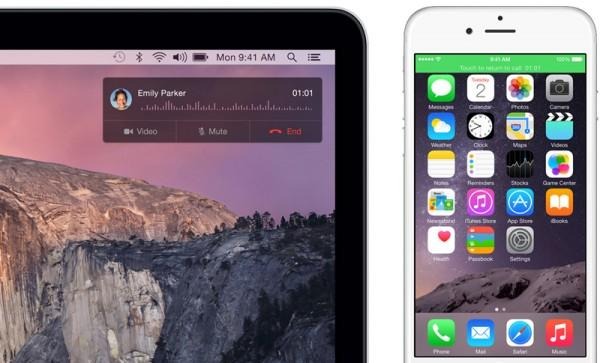 Conclusion
iOS 8 has a lot going for it, and while not the visual punch in the gut iOS 7 was, it's the productivity enhancement many were wanting it to be. Once you get your update, have fun and explore. Once OS X Yosemite comes out (whenever that may be), things will get a lot cooler for cross-platform users, too.
Want more on iOS 8? Check out our iPhone 6 and iPhone 6 Plus review!