iOS 8 details leaked in WIP screenshots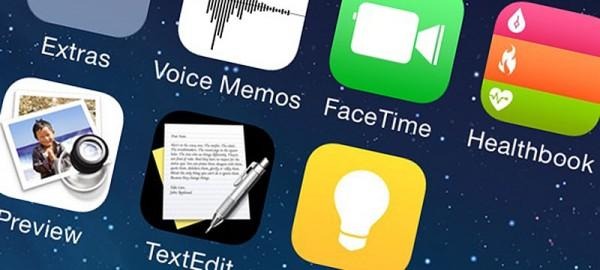 A number of screenshots taken with an iPhone have leaked additional verification of several future apps for the platform this morning. These shots were taken by Weibo microblogger TD Beta, a leakster who has (in general) provided well-sourced content in the past. In general, the takeaway here is not that we're seeing finalized icon delivery, but that these apps exist.
You'll find that several new items appear here, with apps that'll be delivered by Apple that haven't been seen on iOS before. One of these is Preview – this app acts as a catch-all for viewing photos and documents on the desktop version of Apple's operating system universe, OS X. Here we're likely set to see a more solidified photo and document preview system in place later this year.
Another item here is Tips. This is quite likely a system for new users of the iPhone ecosystem, allowing the already super-simple use of an iPhone to be made even easier.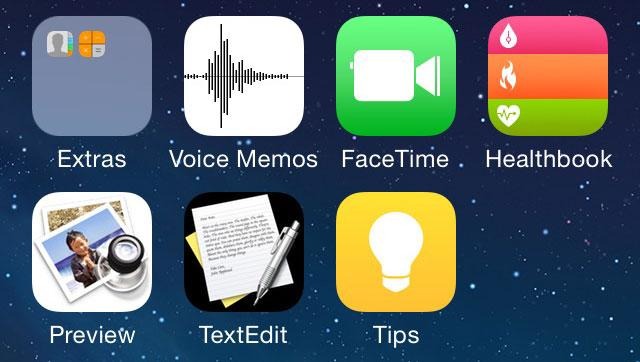 Healthbook is a system where users will be put in-tune with the abilities of their iPhone's M7 coprocessor. This hardware exists on the iPhone 5s and provides users with a way to measure accelerometer, gyroscope, and compass data without draining their battery like mad.
It's possible that Healthbook will also work with Apple's wearable releases in the future, too. This also has to do with fitness and health, as it should be made obvious by the word "health" in the title.
TextEdit is an app that would be new to the iPhone, allowing users to type memos and long-form documents to themselves without having to rely on the "Notes" app. This app will likely allow simple formatting and multiple filetype saving, as well.
In the gallery above you'll also find some details from an "About" screen from the same source's iPhone running iOS 8.0. Have a peek and see if you can spot anything else odd or new!
VIA: 9to5Mac