iOS 7 Web Usage Tops 18% In First Day, Beats iOS 6 Record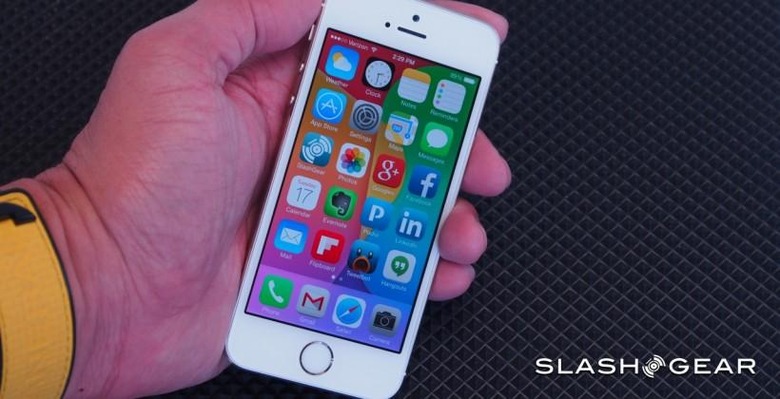 This year's first day of adoption for Apple's iOS 7 has, according to Chitika, hit just over 18% in just under 24 hours since release. In the first day of adoption for iOS 6 last year – one year ago nearly to the day, as it were – web usage for Apple's newest mobile operating system hit just over 16%, making this – at least by one metric – Apple's most successful upgrade of its mobile OS to date. Meanwhile analytics from Mixpanel suggest that iOS 7 adoption may itself be at a cool 30% in just under a day as well.
Of course you'll be seeing worldwide figures based on a variety of tracked elements with Mixpanel and with Chitika, you're only seeing data inside the USA and Canada. As they put it, "data are representative of U.S. and Canadian iOS-based Web traffic only." This is slightly different from trends you'll see over longer periods of time with iOS, especially on a global scale.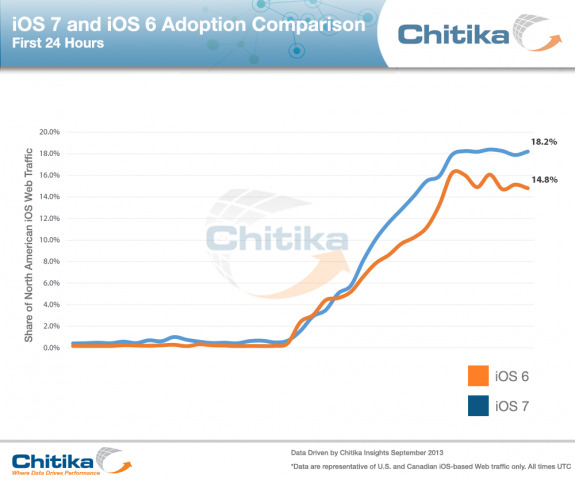 In general, you'll find NetMarketShare reports to show iOS as the dominator in web traffic, even when Android takes the cake in a massive way for global smartphone operating system share for active devices. It'll also be interesting to see these numbers evolve starting Friday when the iPhone 5c and iPhone 5s are made available to the public for the first time.
Both the iPhone 5c and the iPhone 5s are coming to the market with iOS 7 pre-installed. It's also expected that a new iPad and iPad mini will be revealed within a month's time, though we've heard no definite confirmation on this point from Apple as such. Have a peek at the timeline below for more information on iOS 7, and be sure to check our full iOS 7 review for an up-close look at its features.