iOS 6.0.2 update brings wi-fi fix to iPad mini and iPhone 5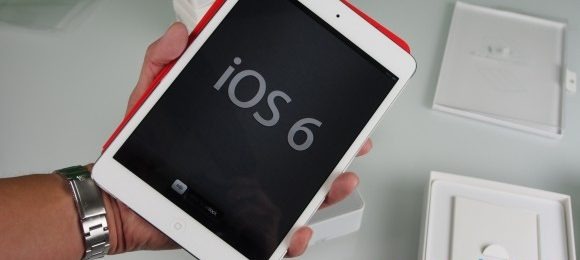 Your iPhone, iPad, and iPod touch devices working with iOS 6 will be receiving an update to your mobile operating system at some point today with a collection of fixes including, first and foremost, a fix for a bug that "could impact Wi-fi." This suggests that there was a wi-fi bug out there in the wild for your iPhone 5 or iPad 4 or iPad mini or any number of different current-generation Apple smart devices. On the other hand we've not experienced any troubles as such – this release is more likely aimed at preventing a problem before it's happened.
UPDATE: It would appear that this update will not be hitting all devices at first, instead being aimed directly at the iPhone 5 and the iPad mini. Again though we've not heard any significant talk of a wi-fi-affecting bug in the iOS 6 system, there certainly must have been something there for Apple to have sent down the software bump. For those of you waiting for this update on your iPhone 4 – you're going to be waiting for a very long time.
Meanwhile if you're looking for the upgrade for your iPad mini or your iPhone 5, you'll either be getting it over-the-air or through iTunes when you plug your device in to your desktop computer. If you head to Software Update on your iPhone 5 right now (in settings) you'll find the update either now or later today. The same is true of the iPad mini, and if you're not seeing the update on the device itself, plugging in and heading to iTunes will likely alleviate your ills.
Have a peek at the timeline below to see more updates from the past few weeks and make sure your devices are all up-to-snuff! Also have a peek at our iPhone 5 review as well as our full review of the iPad mini to keep yourself in the mix if you're out of the Apple loop – get into it!