iOS 5 notifications revealed?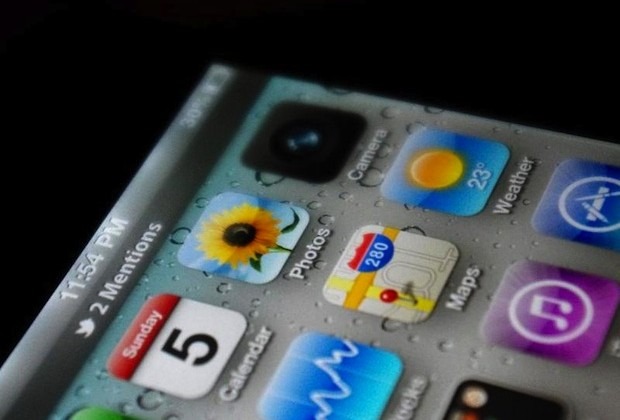 One of Apple's biggest changes with iOS 5 is expected to be how the mobile OS handles notifications: out with the clunky pop-up boxes, and hopefully in with something a lot less attention-stealing and capable of dealing with the dozens of alerts apps are throwing up these days. TechCrunch spotted what's tipped to be the new system, flagging up a couple of new Twitter mentions.
Now, they're not saying conclusively that this is real, and we've seen our fair share of notifications mockups by iOS fans desperate for a better system than what's out there now, but it's certainly one way of handling it. The exact usage dynamic is unclear: presumably tapping the notification takes you either to the app itself or to a dedicated New Notifications pane (perhaps dependent on whether you're being notified to a single app's new content, or alerts from a mixture of apps), or drags down – Android style – to show them in a list.
It's also unclear as to whether you can dismiss the notification, webOS and Windows Phone style, by swiping it off the side of the screen. Also of note is the seemingly new camera icon. TechCrunch's insider sources have told them this is the "right idea" for what Steve Jobs will be unveiling at the WWDC 2011 keynote later today; join us at 10am PST at http://live.slashgear.com/ for the full liveblog as it happens!